Punjab & Sind Bank is a government-owned bank that was established in 1908. It was nationalized in 1980. It has more than 1600 branches spread across the country, with nearly 700 branches in the state of Punjab.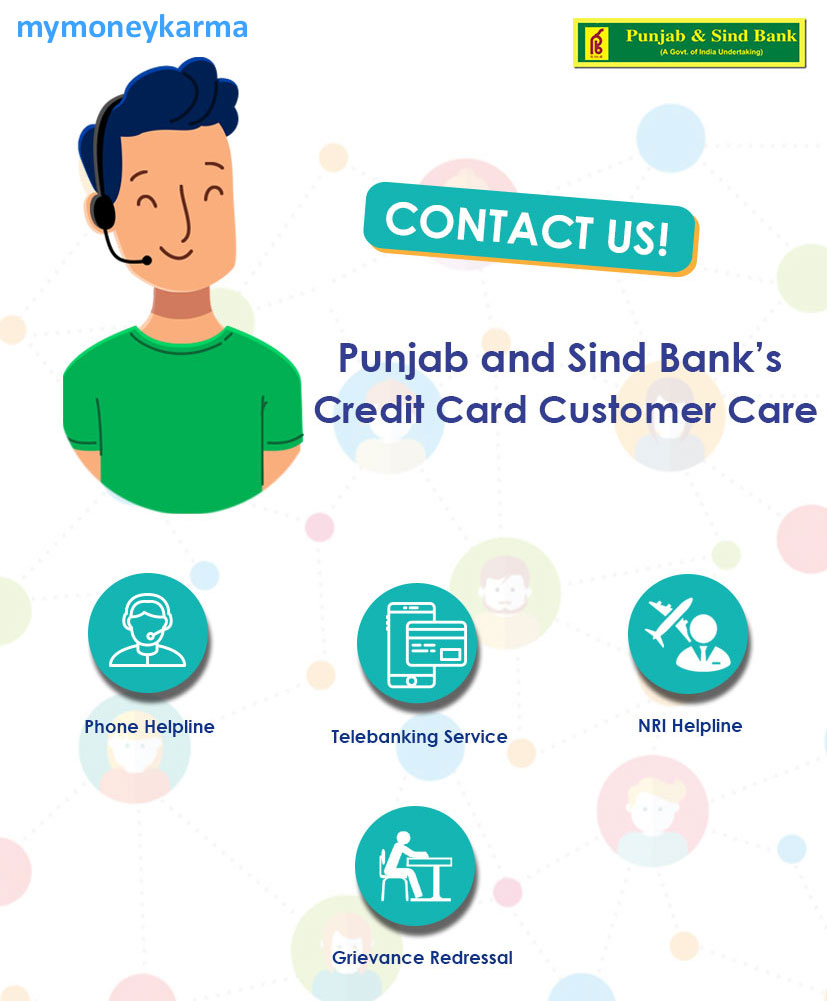 Punjab and Sind Bank Customer Care
Phone Helpline: Call PSB's general helpline number 1800 419 8300 to get answers to all your banking queries. You can approach this helpline to resolve your queries related to Credit Card.
NRI Help Desk: PSB values their customers. They have set up a special NRI helpdesk to assist their overseas customers as they might not have direct access to the bank. You can call at 011 25728460 or 011 25728462 or + 91 9473662280 for any assistance or advice on Credit Cards or on other services like Forex or Investments. You can contact this helpdesk through emails. Their email ID is [email protected] Here is the postal address for further correspondence:
Punjab & Sind Bank
H.O. Foreign Exchange Department
3rd Floor, Rajendra Place,
New Delhi - 110008
Telebanking Service: PSB has introduced the quick and useful Telebanking service to enable the customers to conduct their day-to-day banking transactions over the phone with ease. This facility is available in Hindi, English, and Punjabi.
Grievance Redressal
Punjab and Sind Bank has a transparent system of handling grievances and complaints. You will receive a complaint number or a reference number as you register a complaint. Keep it safe as you will need this number for all correspondence regarding the complaint.
Following is the process of registering your grievance:
Step 1
Call or send an email to the Customer Care Number and register your complaint.
Fill the Online Customer Grievance Form. You could also download the form and send it by post.
Approach the Branch Manager in the branch where you have your account. You can reach him over the phone or visit the bank and write your issue in the Complaint Register available with the Branch Manager. The bank will resolve the matter within seven days.
Step 2
You can contact the Zonal Manager through email or postal mail if the Branch Manager is unable to solve your problem. This process will also take seven working days.
Step 3
If both the steps mentioned above fail to resolve the issue, you can take the matter further to the Nodal Officer of Public Grievances at the Central Office. This officer is designated to deal with customer grievances.
Step 4
The highest level of escalation within the bank would be to approach the Internal Ombudsman (CCSO) at Bank's Head Office. You need to submit proof of all previous correspondence.
Step 5
Allow them 30 working days to come back with a solution, failing which, please reach out to the Banking Ombudsman constituted by RBI.