Axis Bank Net Banking
Make your life easier!
Sign up for FREE with mymoneykarma today and view all your AXIS bank transactions in one place.
mymoneykarma helps you view transactions from AXIS bank and many other banks safely and securely, with one simple login. Create a FREE account with mymoneykarma and manage your money effortlessly.
Or simply follow these steps to login to Axis Bank net banking
Step 1
Navigate to Axis net banking.
Step 2
Enter your user name and password and click on 'login'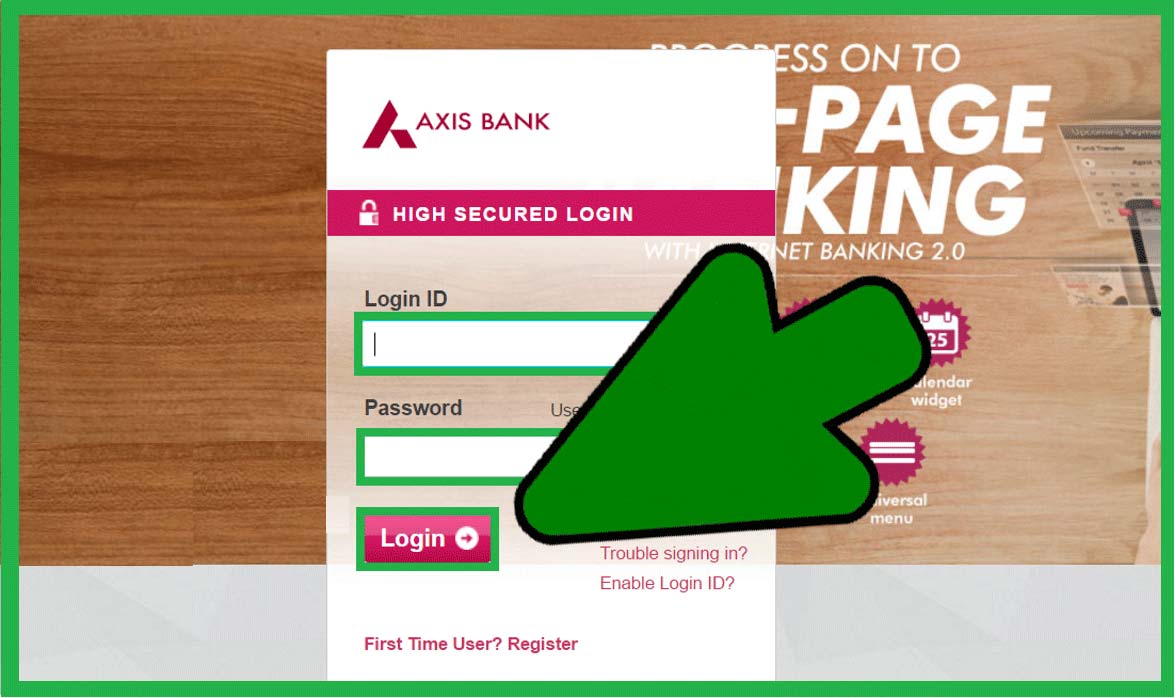 Step 3
View your bank information, and after you are done, click on 'logout'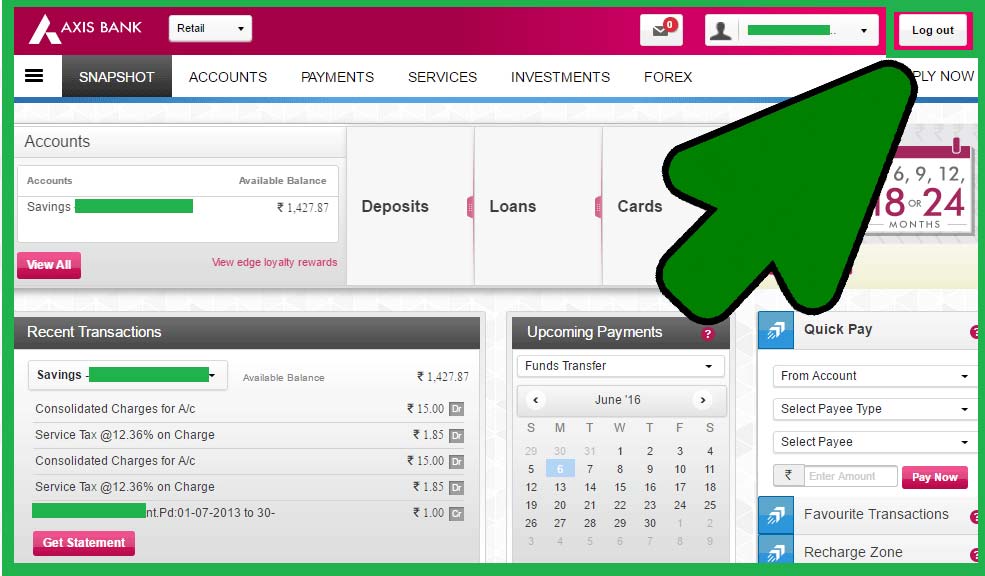 Why Use Axis Bank Net Banking?
Axis bank started off as UTI bank. It had its first registered office in Ahmedabad and corporate office in Mumbai in December 1993. Axis bank's first branch was inaugurated on 2nd April 1994 in Ahmedabad by Dr. Manmohan Singh, then Finance Minister of India. Axis Bank was promoted by the Administrator of the Unit Trust of India (UTI-I), Life Insurance Corporation of India (LIC), General Insurance Corporation, National Insurance Company, the New India Assurance Company, the Oriental Insurance Corporation and United India Insurance Company.
Axis bank offers net banking service to all its customers. You can log in to your savings account or credit card account using the net banking facility and see all the transactions you have made on your accounts with Axis bank.
Through Axis net banking, you can manage your money conveniently.
How To Reset Axis Net Banking Password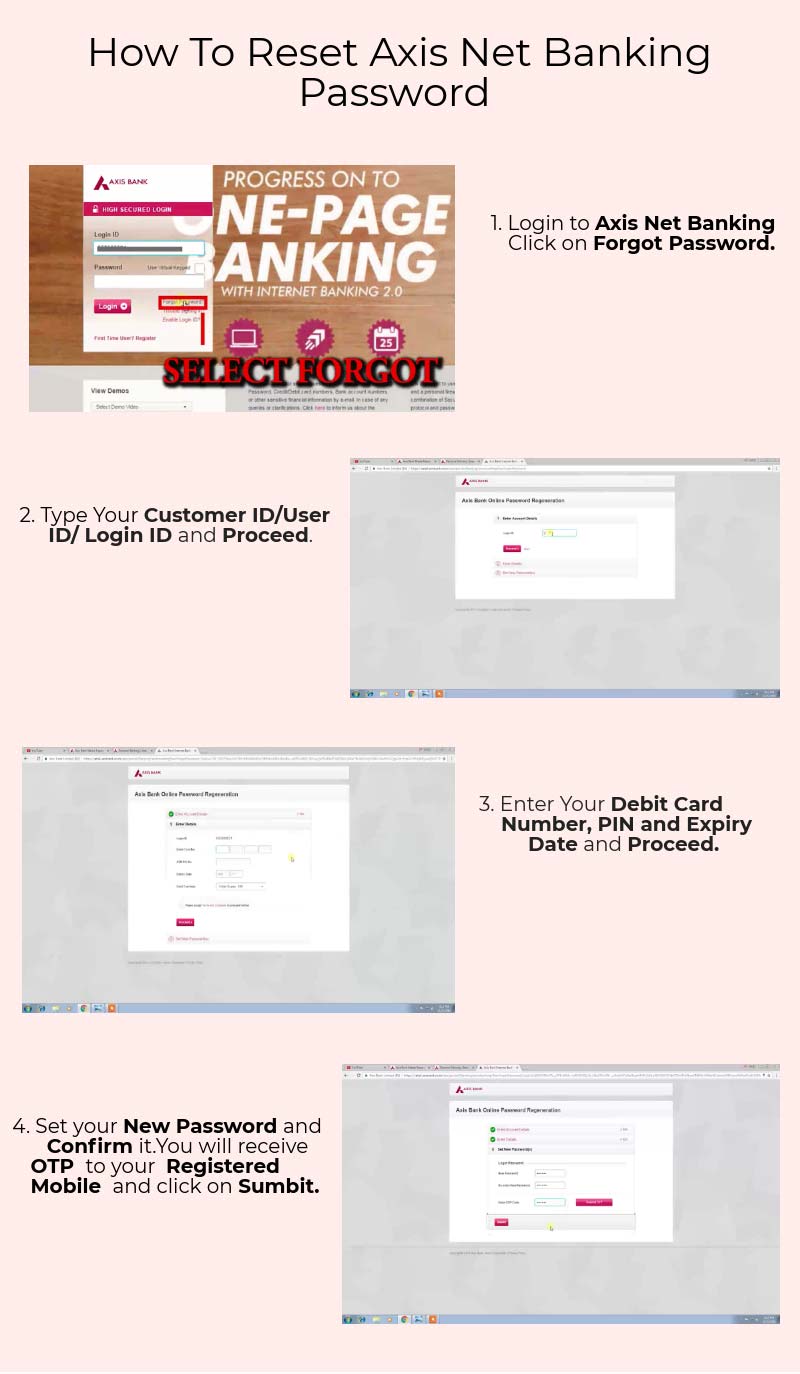 How to Order a Cheque Book through Axis Net Banking?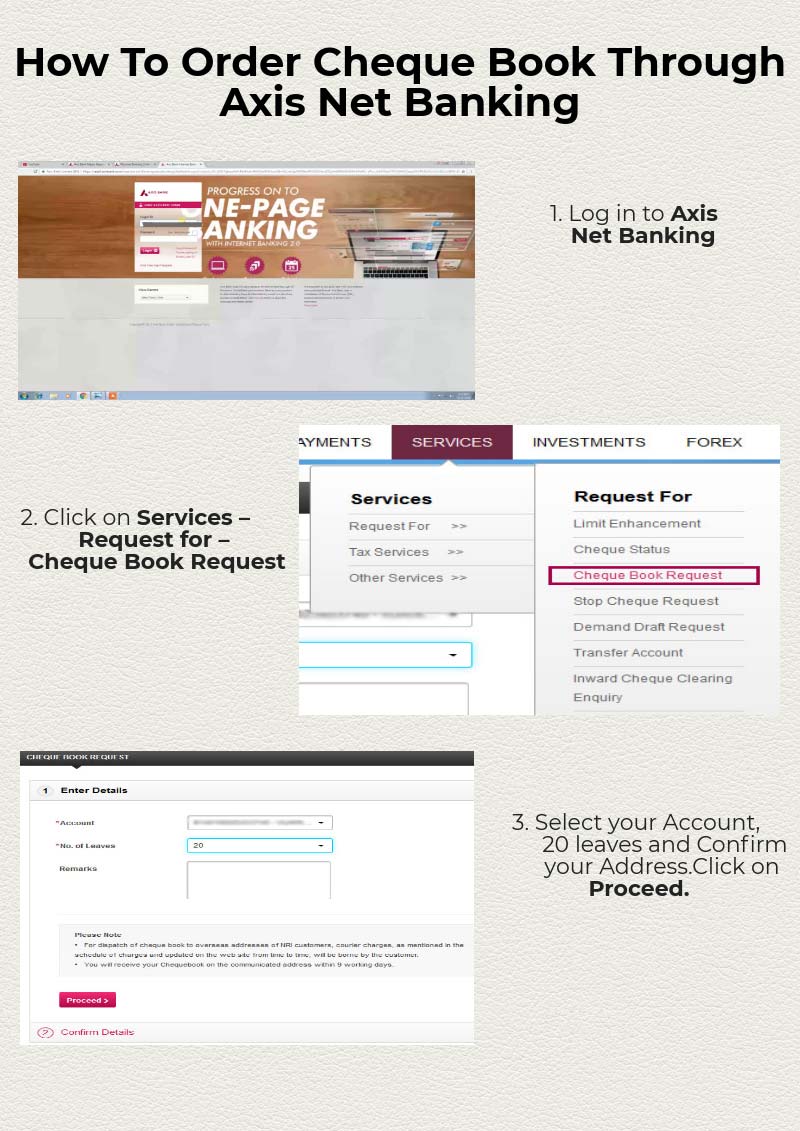 How to Check the Account Balance through Axis Net Banking?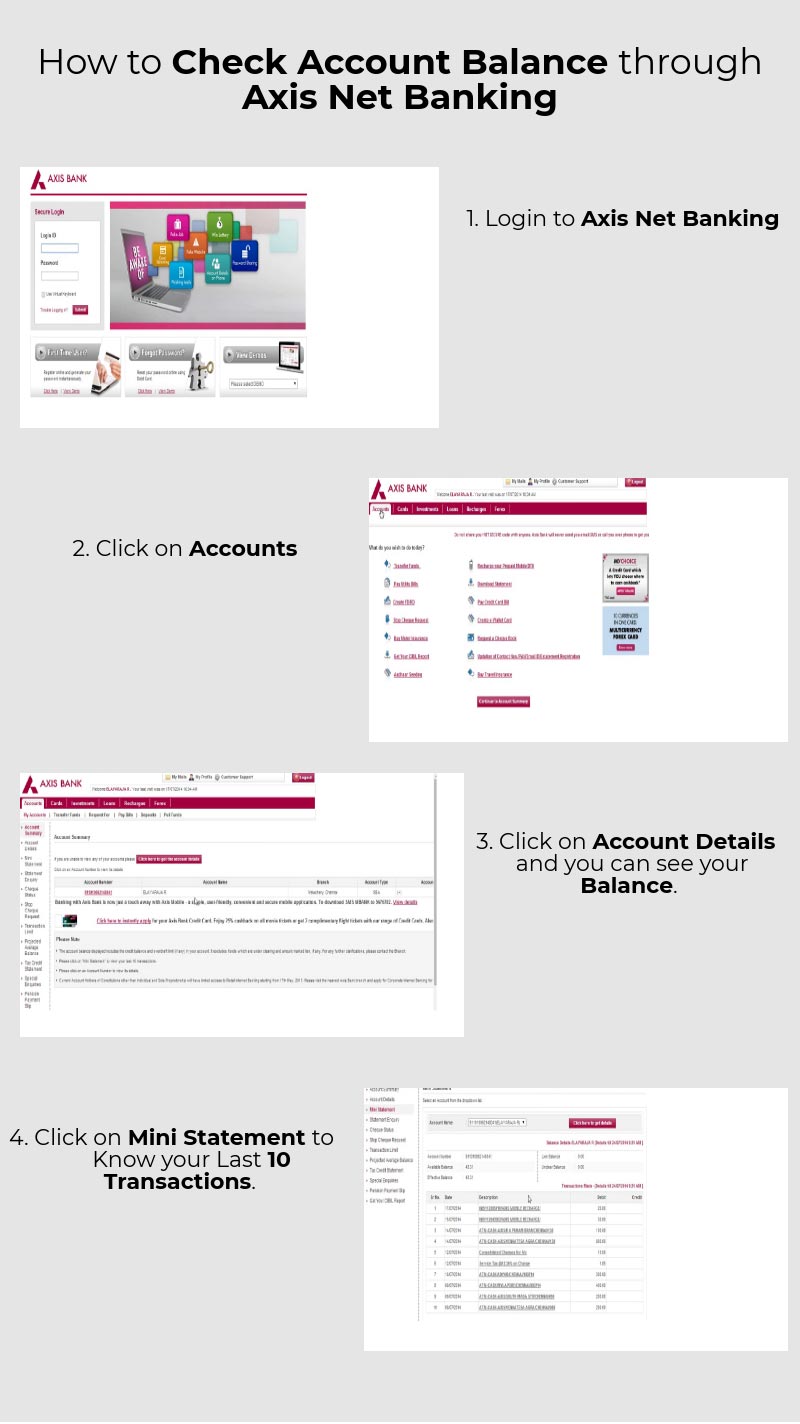 Axis Bank Online Account Opening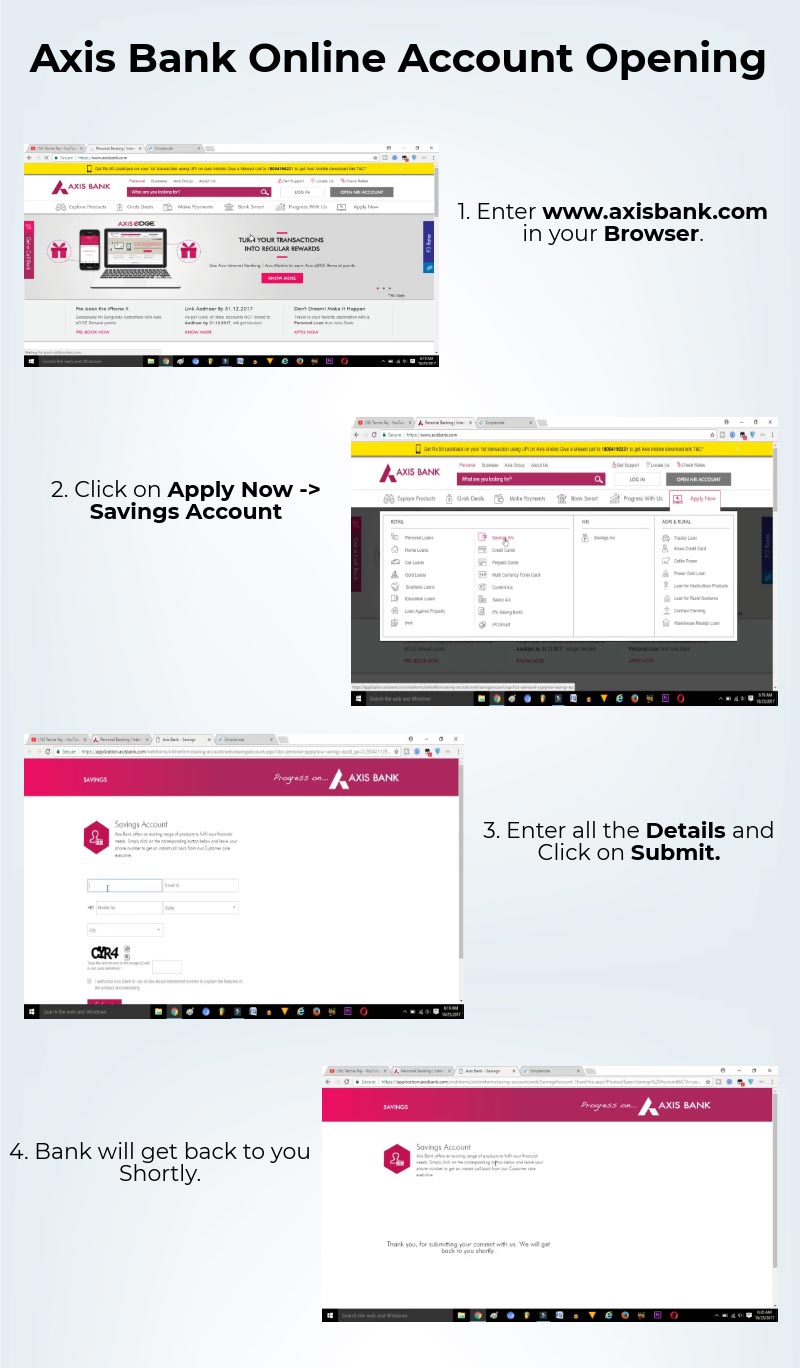 Features
Most of the transactions you do in the Axis bank branch are available on Axis bank net banking
Latest details of your account
You can access Axis Bank net banking anytime and from anywhere
You can skip the queues and spend the time saved with loved ones
Happy Banking!