CANARA BANK NET BANKING
About Canara Bank
Ammembal Subba Rao Pai, a humanitarian, started the Canara Hindu Permanent Fund in Mangalore, India, on 1 July 1906. The bank changed its name to Canara Bank Limited in 1910.
Canara Bank is an Indian state-owned bank that is headquartered in Bangalore, Karnataka. It was built at Mangalore in 1906, making it one of the most established banks in the nation. The administration nationalized the bank in 1969. As recorded in November 2015, the bank has a system of 5784 branches and more than 9153 ATMs spread across India. The bank has workplaces in London, Hong Kong, Moscow, Shanghai, Doha, Bahrain, South Africa, Dubai, and New York.
How to Login to Canara Bank Online Banking?
Follow these 3 simple steps to login:
Step 1
---
Step 2
Next, click on the button "Netbanking Login" as shown in the screenshot
Please note:
Verify that the website is secure (i.e., the URL address starts with https)
Select "Retail User Login" for savings account or "Corporate User Login" for a current or a company account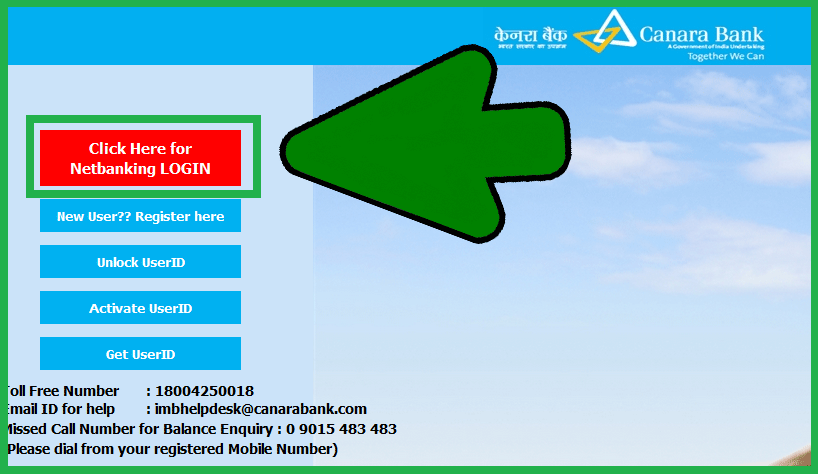 ---
Step 3
Enter your user name and password and login to the online banking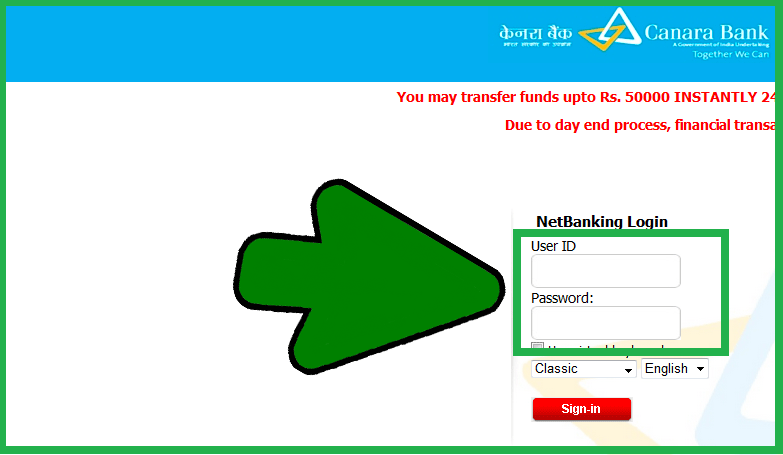 Want to make your life easier? FREE sign up with mymoneykarma
mymoneykarma helps you to view transactions from this bank and many other banks safely and securely, with one simple login. Create a FREE account with mymoneykarma and manage your money effortlessly.
Happy Banking!