IDBI BANK NET BANKING
About IDBI Bank
IDBI Bank is an Indian government-owned financial organization. IDBI stands for Industrial Development Bank of India. It is headquartered in Mumbai, India.
Industrial Development Bank of India (IDBI) was constituted under the Industrial Development bank of India Act of 1964 as a Development Financial Institution. It was established on July 01, 1964. It was viewed as a Public Financial Institution as per the procurements of Section 4A of the Companies Act, 1956. It kept on serving as a DFI for a long time till the year 2004, when it was changed into a bank.
Steps to Login to IDBI Bank Online Banking
Follow these step-by-step guidelines to login safely to IDBI bank online banking web portal and start doing your transactions safely.
Step 1
---
Step 2
Once you type the URL metioned in Step-1, the following website will open. Then click on "Internet Banking Login"
Refer to the attached screenshot for further clarification:
Please note:
Verify that the website is secure (i.e., the URL address starts with https)

---
Step 3
Continue to access your online account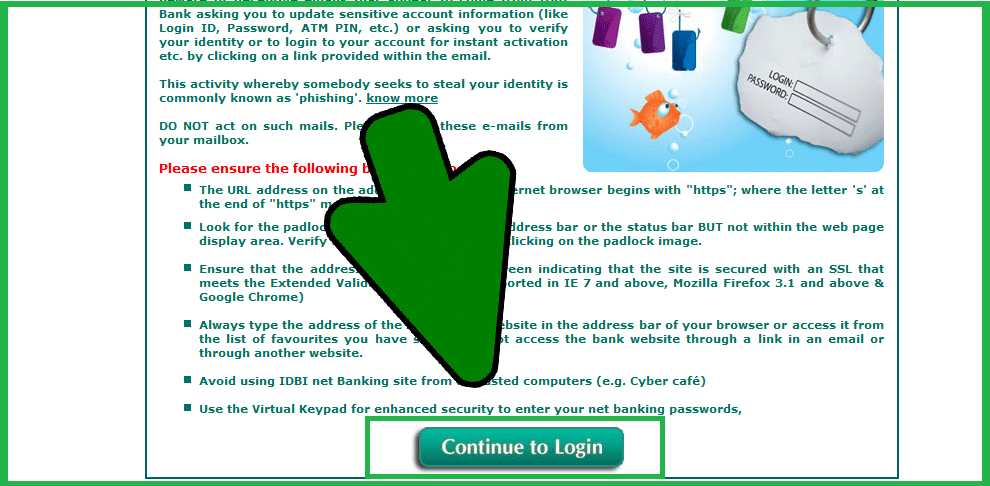 Step 4
After reaching the login page, you need to enter your user name and password to access your online account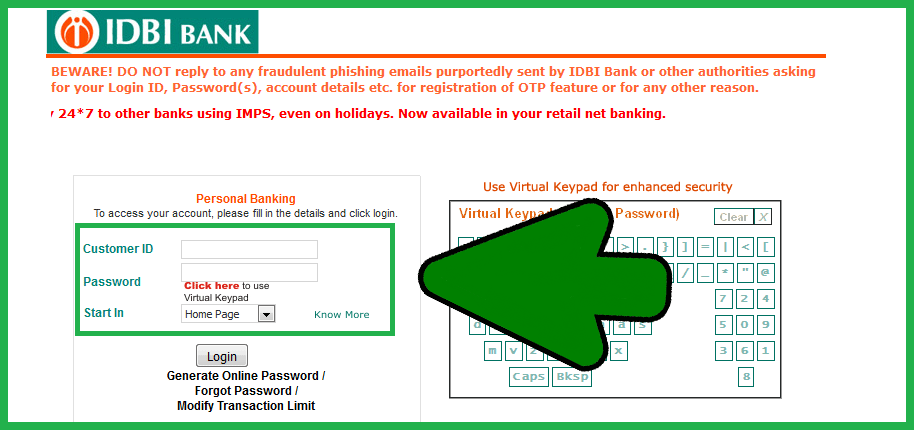 How to Reset Password for IDBI Net Banking?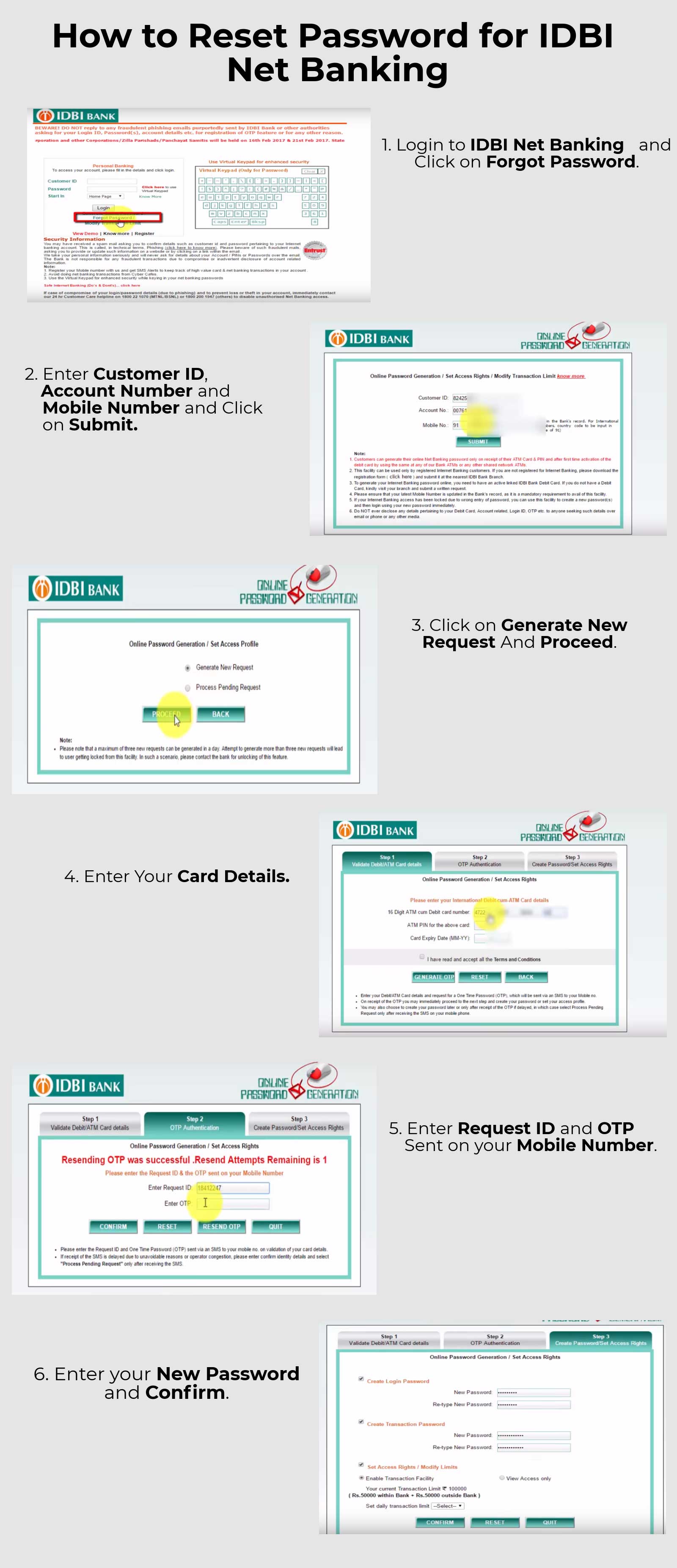 How to Open IDBI Bank Account Online?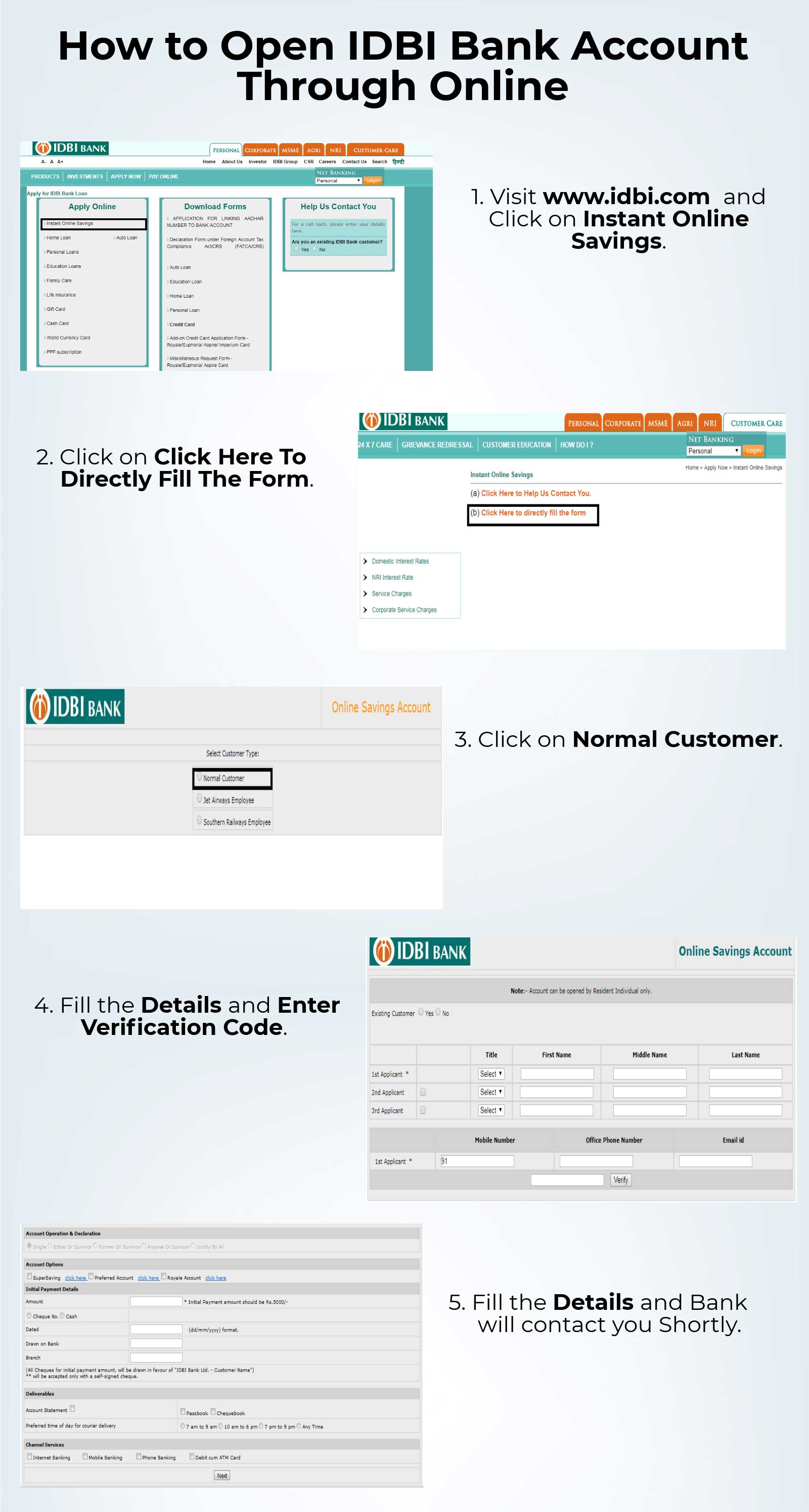 How to Check Your Account Balance through IDBI Net Banking?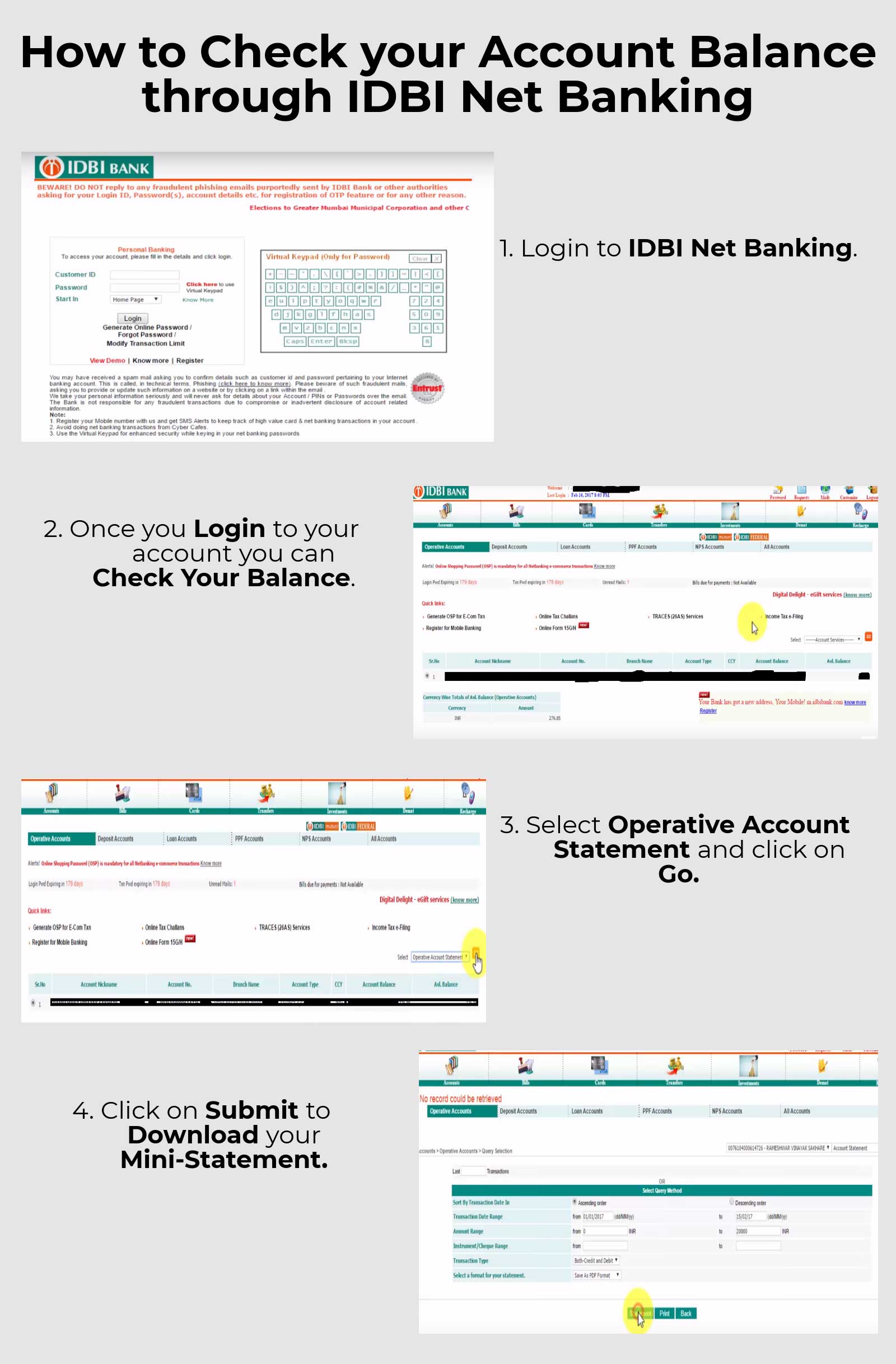 Make your life easier!
FREE sign up with mymoneykarma today and view all your IDBI bank transactions in one place.
mymoneykarma helps you to view transactions from IDBI bank and many other banks safely and securely, with one simple login. Create a FREE account with mymoneykarma and manage your money effortlessly.
Happy Banking!