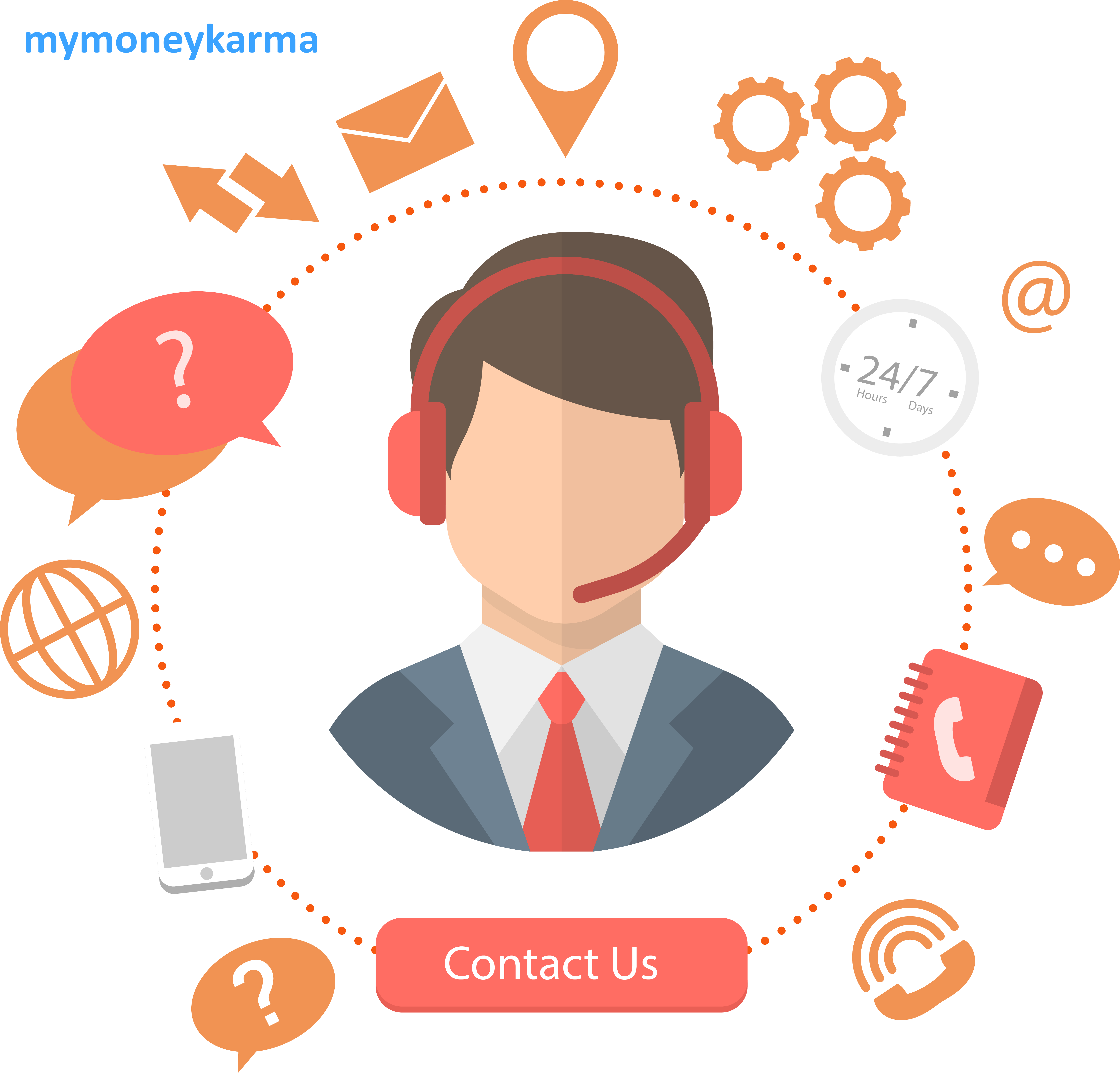 Banking relationships can never be free of queries. You might have a simple savings account that you use for making deposits or paying bills; you might use a credit/debit card; you might have purchased insurance or taken a loan or subscribed to a locker facility - whatever be it, you would undoubtedly end up with a plethora of queries. This is where the customer care comes to your aid, and one cannot possibly survive without seeking the bank's support.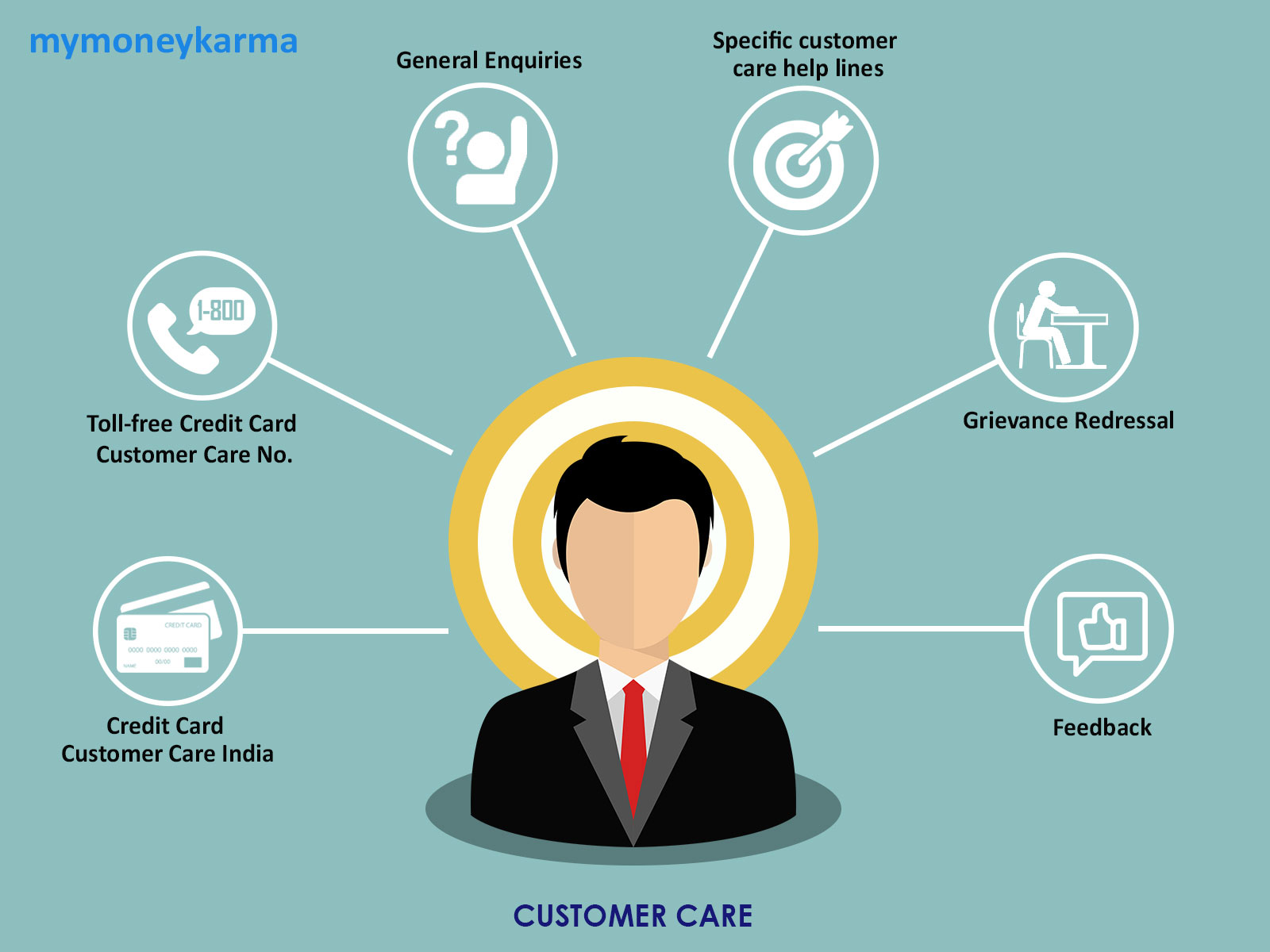 For example, you might need assistance in checking your account balance, or wish to be updated on the various interest rates applicable to different schemes and loans. You might face a glitch while withdrawing money from the ATM. You might need information on insurance policies or documentation for various services. You might lose your ATM card and need to block it. The customer care of your bank can help resolve these queries.
The banks also have a keen interest in maintaining a top class customer care department. The banking industry is extremely competitive. Each bank strives to keep their customers happy with their services. They try to build and maintain a relationship of mutual trust and loyalty with their clients to ensure a long-term and stable relationship. A good customer care churns out happy and satisfied customers, which in turn guarantees customer retention. Hence, the banks try their level best to provide an efficient customer support in order to keep up the brand reputation and attract new customers in the process.
Credit Card Customer Care India
A myriad credit cards are available in India these days and customers are spoilt for choice. Most of the banks offer similar perks and privileges; thus, the customers rely upon the quality of customer care support offered by these banks to compare and choose which credit card they would like to avail. Therefore, competing banks mostly rely upon the popularity of their customer support team to attract customers, gain their trust and retain them.
Toll-free Credit Card Customer Care No
When customers come across a difficulty or a query, they can reach out to the toll-free Customer Care number that is available nationwide. While some banks have a common toll-free number for all your banking needs, larger banks have dedicated helplines exclusively for credit card inquiries. You can call the helpline to ask about the outstanding on your card, to report the loss or theft of your card as well as to notify the bank about a suspected fraud, or for changing your credit card PIN. Most of these procedures can be completed through the toll-free customer care support and you need not visit the bank in person for such minor issues. These courteous, quick and efficiently offered resolutions to your problems will not only make you a happy customer but also ensure that you are loyal to the bank.
Most of these numbers are toll-free, and you can get the assistance of a customer care executive without having to pay for the call. However, some might be chargeable; you must be aware of this and know the call rates before making the call.
General Enquiries
While some of these customer care numbers are specific to credit cards, most banks generally have a common toll-free number related to all your basic banking queries pertaining to your bank account, or any service or product offered by them.
Specific Customer Care Help Lines
Besides the general helplines and credit card specific helplines, quite a few banks offer helplines for particular departments. For example, the banks that have a large number of NRI customers might have a helpline number dedicated to handle the queries or requests of their NRI customers. Such a helpline specializes in matters like forex, NRE/NRO account opening, money transfers, NRI interest rates, etc. Such helpline executives are specifically trained to sort out the issues that their overseas clients generally face. The customer care departments of the banks act as trusted channels for their overseas clients to make investments or buy insurance. The better their reputation, the more customers will be attracted to their products and services. The customer care department is an important medium of creating and expanding business relationships.
Internet banking has gained massive popularity and most banks are insisting that their customers use this facility. Banks are setting up separate helplines to focus on queries pertaining to net banking. If you are a novice to eBanking, you might not know how to get your username and password for registering yourself for the services, you might wonder how the eBanking system works and ask for information, or you might doubt the reliability of online transactions and seek guidance. Such queries can be resolved over phone.
In the same way, if a bank has a rush of enquiries pertaining to loan or insurance, they might open up a separate helpline dedicated to that particular service. This reduces the response time and guarantees a quick and efficient service to the customer. It not only sorts out your issue without a bank visit, but also ensures that the customer care resource persons are invested efficiently elsewhere.
Phone helplines have been there for quite a while now. The customer care system through SMS is in vogue these days as many banks are adopting it to save time and resources. You need not speak to a customer care executive if you wish to know your account balance or hotlist a lost card. You can independently resolve your routine query or service request by sending a simple SMS from your mobile phone to a dedicated number set up by your bank. It simplifies the process of Customer support.
Grievance Redressal
Banks are always focused on customer satisfaction. All banks maintain a grievance cell to address the complaints of unsatisfied customers. Most banks try to redress the issues at the Branch Manager Level. However, in case the customer is unhappy with the solution, the issue can be escalated to the Nodal Officer or the Principal/Regional Nodal Officer. Most banks address the grievance within 10 days of receiving the complaint. If the customer is still dissatisfied with the manner of handling the issue, he/she can take it forward to the Banking Ombudsman for ultimate redressal. The process of contacting the Ombudsman is documented on the website of the Reserve Bank of India.
Banks are extremely serious about grievance redressal as they want happy and contented customers. They ensure that all complaints are resolved quickly. Quite a few banks in India observe a 'Customer Day' on a particular date every month, where customers can visit the bank and meet the top executives without taking a prior appointment, to sort out any relevant issue.
Feedback
Do you wish to appreciate your bank for their sincere support and services? Is there any suggestion that you might want to share with your bank? Does your bank have some areas of improvement that you would like to point out?
Banks value their customers and always welcome feedback. You might like or dislike a service; you might wish for a product or procedure to improve, you might want to suggest an improvisation - just write to the concerned officer or fill up the online feedback form that most banks have put up on their websites. Your bank will be glad to hear from you and work on your valuable feedback.