Dhanlaxmi Bank was formed in 1927. It is a private sector bank that offers private banking, investment banking, commercial banking, mortgage, retail banking, and credit cards, alongside other products. It is headquartered in Thrissur, Kerala. The bank has nearly 300 branches across the country. The bank launched the Dhanlaxmi Bank Platinum and Gold Credit cards in March 2010.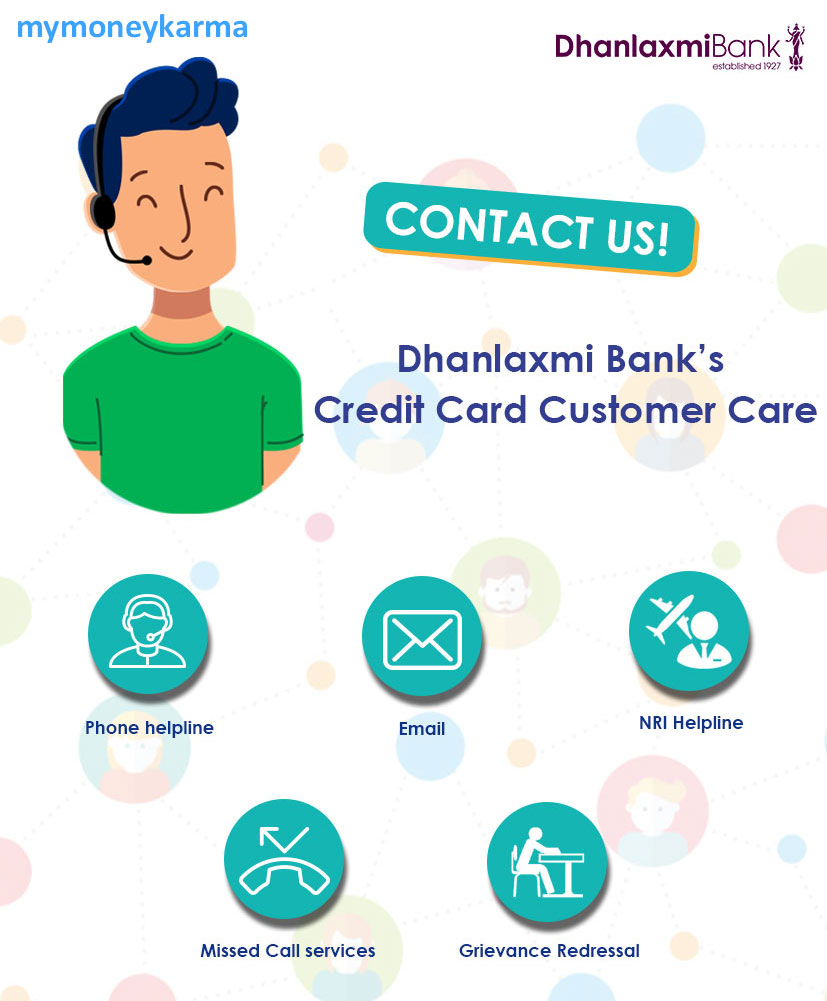 Dhanlaxmi Bank Customer Care
Phone: The general Customer Care helpline of Dhanlaxmi Bank can assist you with your Credit Card issues. Call 1800 425 1747 for the toll-free helpline. You can also call + 91 0487 6613000; however, call charges would be applicable.
Email: For any queries or complaints regarding your Dhanlaxmi Bank Platinum and Gold Credit cards, please seek assistance by writing to [email protected]
NRI Helpline: Dhanlaxmi Bank's NRI customers can contact the bank with their queries by sending emails to [email protected] or by sending postal mails to:
NRI Division
Dhanlaxmi Bank
Corporate Office, Dhanalakshmi Building,
Naickanal,
Thrissur - 680 001
Kerala
Missed Call services: Dhanlaxmi Bank has started a Missed Call service for its domestic as well as NRI customers. The missed call facility will give you more information on the bank's products. You have to give a missed call to the respective number from your registered mobile number; the relevant information will be sent to your registered mobile number through SMS. You will be charged Re.1/- per SMS if you use this facility for more than five times a day.
| | |
| --- | --- |
| Service | Give Missed Call to |
| Account balance | +91 80 67747700 |
| Last 3 months E-Statement | +91-80-67747711 |
| One Day E-Statement | +91-80-67747733 |
| Other queries | +91-80-67747722 |
Grievance Redressal
The bank has a clear and effective system of handling grievances and complaints. The main point of contact for any grievance would be the Customer Care department. You can call the toll-free numbers, send an email or visit the branch to seek assistance. You may also try out the bank's online form.
You will receive a complaint number or reference number as you register a complaint. Keep it safe as you will need it for all future correspondence or to track the status of your complaint.
If the customer care team fails to help you with your problem, contact your Branch Manager. You may write an email to [email protected]
In case you are unhappy with the solution provided, approach the Chief General Manager at the following address:
Chief General Manager,
Dhanlaxmi Bank Ltd, PB No.9,
Dhanalakshmi Buildings,
Naickanal, Thrissur
Kerala - 680001.