Oriental Bank of Commerce is a public sector bank. It has its headquarters in Gurgaon. The bank focuses on credit delivery to women. It has five designated branches dedicated to women entrepreneurs.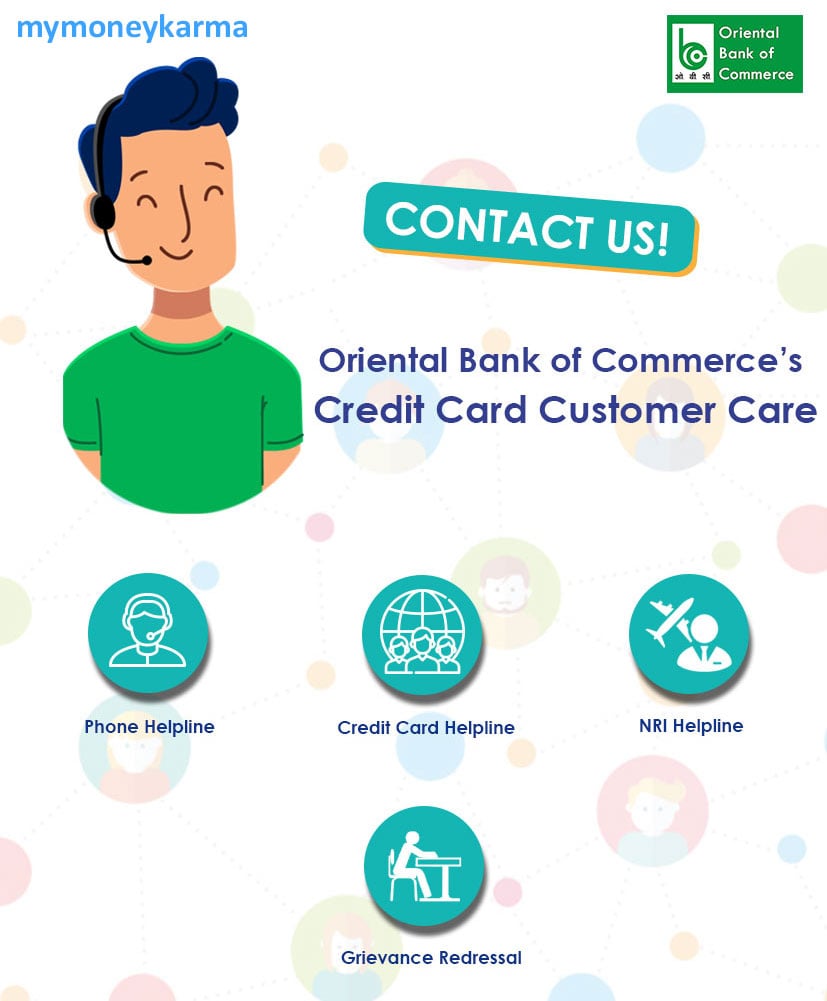 Oriental Bank of Commerce Customer Care
The bank has region-specific offices meant where customers could get their queries and complaints redressed. The website of the bank contains a list of the addresses, telephone numbers, and email ids of these regional offices. Apart from that, the bank also offers phone helplines for the ease of their customers.
Phone helpline: Popular for its attentiveness and customer-oriented approach, the general helpline of the Union Bank of Commerce can assist you with your Credit Card issues too. Call on their toll-free number 1800-102-1235 or 1800-180-1235 to connect to a Customer Care Executive and seek immediate help with your query or complaint. You can also reach the bank on 0120-2580001. However, this number is not toll-free.
NRI Helpline: The bank has a dedicated helpline to assist their NRI customers. You can reach the bank by calling on 0124-4126259 or by writing an email to [email protected] Additionally, you may get in touch with their overseas office at Dubai if convenient.
Representative Office - Dubai
Oriental Bank of Commerce
PO BOX:103946, Mohd. Sultan Belshaat Building
Kuwait Street, Near Karama Centre,
Al Karama, DUBAI-UAE
E Mail: [email protected]
Grievance Redressal
In case you wish to file a grievance, you can follow the steps mentioned below and seek redressal.
Approach the Manager of the branch in which you have your account. Share a detailed account of your grievance with necessary information and seek help.
If the Branch Manager is unable to sort out your problem, you may approach the Nodal officer of the Regional Offices and escalate the issue. You can reach the Nodal Officer at [email protected] or [email protected]
Reach out to the Regional Head at the Regional Office if the Nodal Officer cannot redress your problem.
If the matter is still not resolved, contact the Asstt. General Manager of the Complaint Cell, at the Corporate Office. You can send an email to [email protected] or reach him at the Complaint Cell of the bank's Corporate Office.

The highest level of escalation of an issue within the bank would be to contact the Bank's General Manager by sending an email to [email protected]
The Oriental Bank of Commerce has an Internal Ombudsman who is the ultimate authority in grievance redressal. You can contact the Internal Ombudsman by writing an email to [email protected] or at the following address:
Oriental Bank of Commerce
Corporate Office, 2nd Floor,
Plot No. 5, Institutional Area,
Sector 32, Gurgaon -122001.