Punjab National Bank is a state-owned bank based in New Delhi. One of the oldest banks in India, PNB was founded in 1894. It was registered by the Indian Companies Act and was operational in Lahore before Independence. Now the bank has nearly 7000 branches all over the country.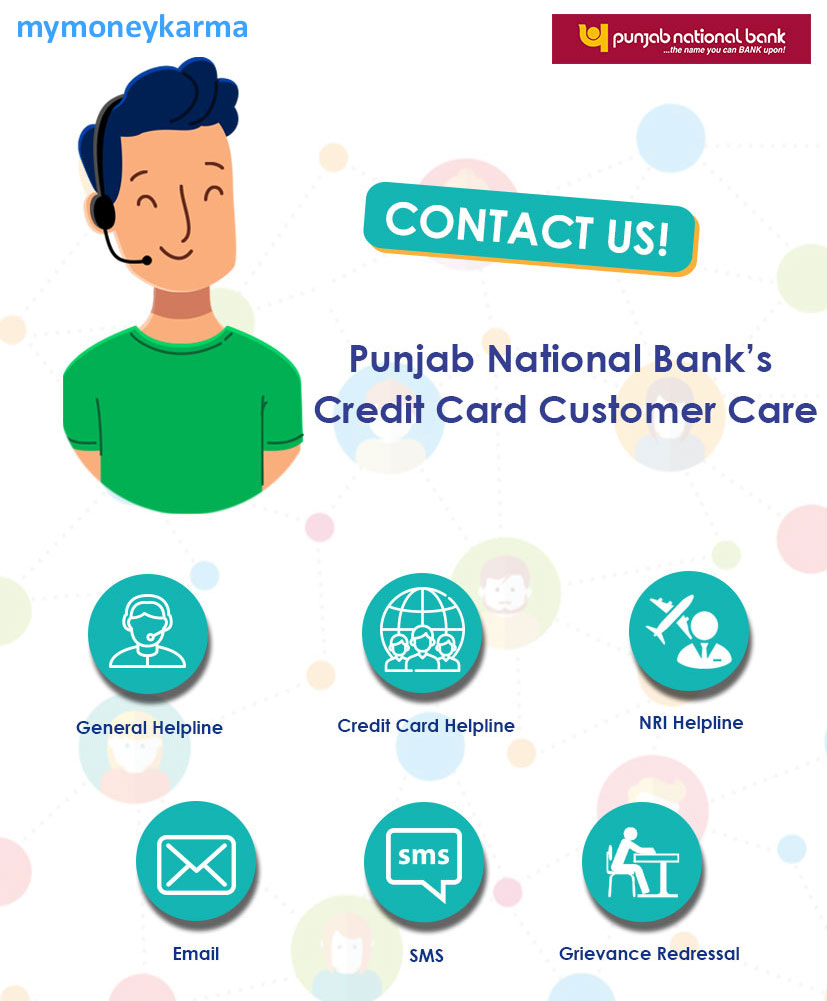 Punjab National Bank Customer Care
General Helpline: You can contact the general toll-free helpline numbers 1800 180 2222 or 1800 103 2222. You can also call 011-23714562 for all your credit card inquiries. Calls to this number are chargeable.
Credit Card Helpline: The dedicated 24 x 7 toll-free numbers for all your queries related to PNB Credit Cards is 1800 180 2345. You may also reach the customer care on 0120-4616200, but such calls would be chargeable.
SMS: If you have lost your card or suspect fraud, type HOT (space) (Card Number) and send an SMS to 5607040 from your registered mobile number.
Email: PNB has a dedicated team to cater to all Credit Card customers. You can send an email to [email protected] or [email protected]
NRI Helpdesk: NRI customers of PNB can call on +91 120 249 0000 or 011-28044907 to reach the bank's NRI-specific customer care team.
Grievance Redressal
These are the ways of registering your grievance:
The bank's website has a separate link for expressing grievances, queries, or complaints pertaining to credit cards. You can fill out the online form and obtain a docket number or a CRM Service Number for future reference.
Call PNB's 24x7 customer care number or send an email to [email protected]
Approach the Branch Manager of the branch where you have your account and give a detailed report of your complaint, along with all required information.
In case you do not get any response, or you are not satisfied with the solution provided, approach the Circle Head of Punjab National Bank.
In case you have not received a resolution or a response within 13 working days, or the solution provided is not up to mark, then escalate your concern to the Zonal Head of Punjab National Bank.
If the matter is not successfully redressed, you can take it forward to the Principal Nodal Officer (PNO). Following are the details:
Principal Nodal Officer
Punjab National Bank
HO: 5, SansadMarg,
New Delhi-110001
In case your query is not attended within 30 working days, or you need further clarification, you should approach the Banking Ombudsman appointed by the Reserve Bank of India.