The Karnataka Bank Limited is a commercial bank based in Mangaluru, in Karnataka. Being an expanding bank, it has already won many banking awards. It has around 800 branches now.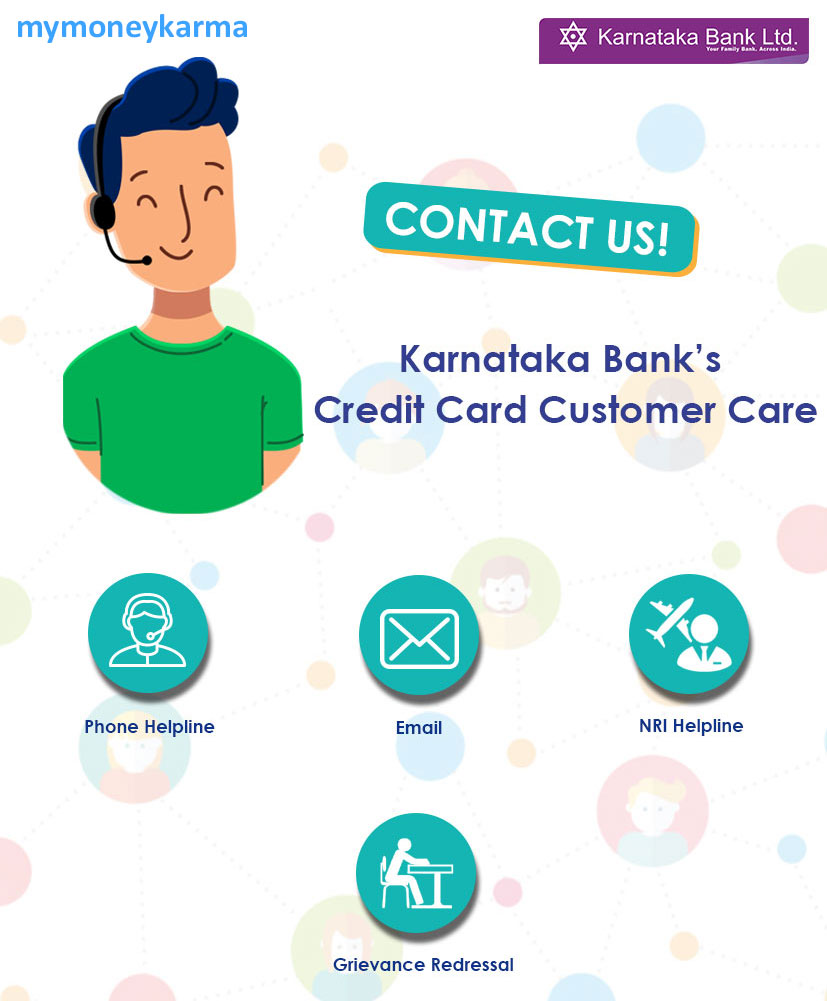 Karnataka Bank Customer Care
The Karnataka Bank offers the Simply Save and Platinum credit cards in collaboration with SBI.
Phone helpline: For any query related to general banking as well as credit cards, you can contact the customer care number 1800 425 1444. This number is toll-free from BSNL and MTNL landlines. Calls made to this number may be chargeable from other teleservice providers. You can block or hotlist your card by calling on this number during emergencies.
Email: Queries and complaints can be sent to the bank via emails to [email protected]
NRI Helpdesk: NRI Customers of Karnataka Bank can reach the Customer Service team by sending an email to [email protected] or [email protected] The same can be reached at:
P. B. No. 11517, 107 - 109,
1st Floor, Raheja Centre,
Free Press Journal Marg, Nariman Point,
Mumbai-400 021.
Maharashtra State.
India
Grievance Redressal
These are the ways of registering your grievance:
The bank's website has a separate link for expressing grievances, queries, or complaints pertaining to credit cards. You can fill and submit the form online. A reference code will be given to you upon successful submission of the same.

Approach the Branch Manager of the branch where you have your account and give a detailed report of your complaint, along with all required information.

In case you do not get any response or you are not satisfied with the solution provided, approach the Zonal Head.

In case you have not received a resolution or a response within 13 working days or the solution provided is not up to the mark, then escalate your concern to the Head Office. The contact details are mentioned below:

Chief Manager,
Karnataka Bank Ltd.,
Customer Service & Grievance Redressal Cell,
Head office, Mahaveera Circle, Kankanady,
MANGALURU - 575 002
Karnataka State.

In case your query is not attended within 30 working days, or you need further clarification, you should approach the Banking Ombudsman appointed by the Reserve Bank of India.