Headquartered in Mangalore, Karnataka, Corporation Bank was established in 1906. It is a public sector bank that offers banking services, loans, credit cards, savings schemes, investment facilities and other products. Corporation Bank has more than 2000 branches spread across the country and several offices abroad.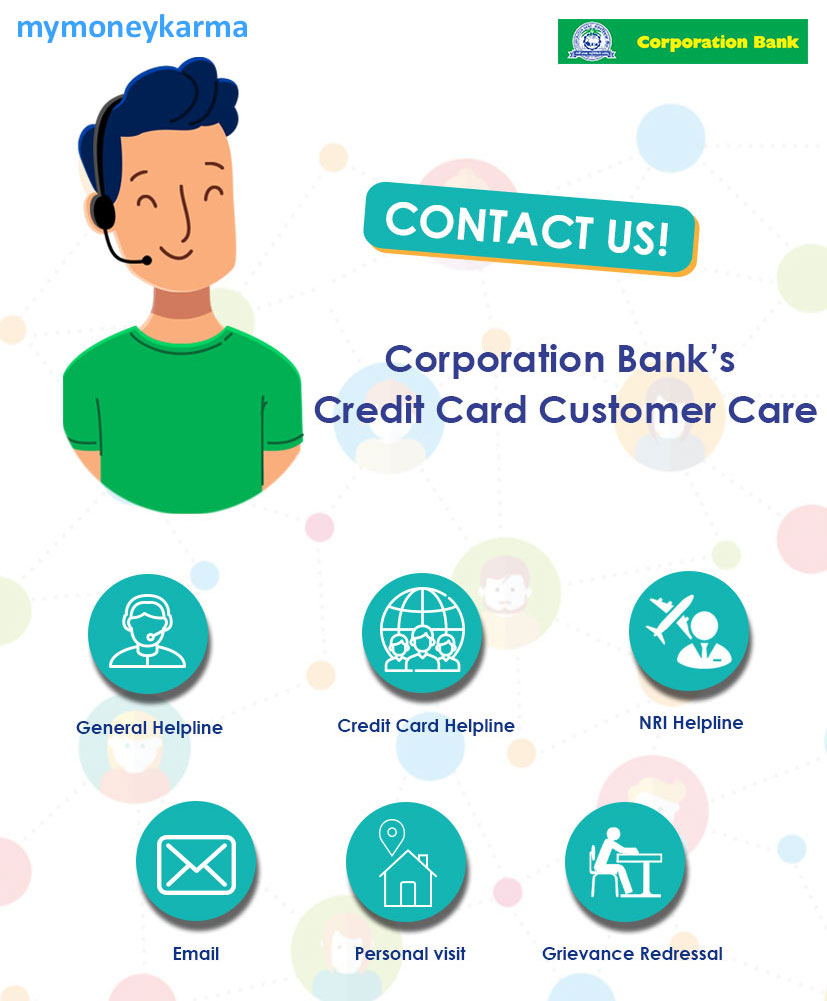 Corporation Bank Credit Card Customer Care
General Helpline: For any query related to general banking as well as credit cards, you can contact the bank's customer care number 1800 425 3555 from 8 A.M to 8 P.M on all working days.
Credit Card Helpline: Corporation Bank has a dedicated customer service unit for handling all queries, complaints, and feedback about credit card. The bank's Credit Card Customer Care 24x7 toll-free number is 1800 22 6606. This number, as well as the general helpline number, can be reached for clarification of any doubt about credit cards. You can also call on 0824-2861633 on Mondays to Saturdays between 10.00 AM to 05.00 PM, except on bank holidays. Calls to this number would be chargeable.
Email: For email support on your credit card issues, you can write to [email protected]
Personal visit: You could visit the credit card branch of Corporation Bank on working days during the banking hours. Here is the address:
Credit Card Division
Corporation Bank Head Office
Mangla Devi Temple Road, Pandeshwar
Mangalore - 575 001
NRI Helpdesk: Corporation Bank has overseas offices in UAE, Hong Kong, Sharjah, Abu Dhabi, Bahrain. Apart from that, there are two offices in India and following are the addresses:
Mumbai
Corporation Bank,
NRI Help Desk, 1st Floor, Earnest Building
Nariman Point,
Mumbai - 400 021, India
Email: [email protected]
Mangalore
Corporation Bank,
NRI Cell, Head Office, Mangaldevi Temple Road,
Mangalore - 575001, Karnataka, India.
Email: [email protected]
Grievance Redressal
If you have a grievance, and you wish to be heard, you can try these ways:
Contact the customer care and register your complaint.

Contact the Branch Manager of your branch and provide a detailed account of your complaint along with the necessary information.

If the Branch Manager is unable to sort out the issue, contact the Bank's Customer Relation Officer at the Zonal Level. These officers are designated to handle complaints and grievances.

In case of further dissatisfaction with the way of the grievance redressal, approach the Nodal Officer at the Head Office. The Nodal Officer is in charge of implementing customer service and handling complaints for the entire bank. You can find the names, as well as the contact details of Nodal Officers, on the notice board of any branch.