Citigroup is a multinational financial services company, and Citibank is its consumer division. Citibank was started in India in the year 1902 in Kolkata. It is a leading private sector bank in India that provides a myriad banking products and financial services.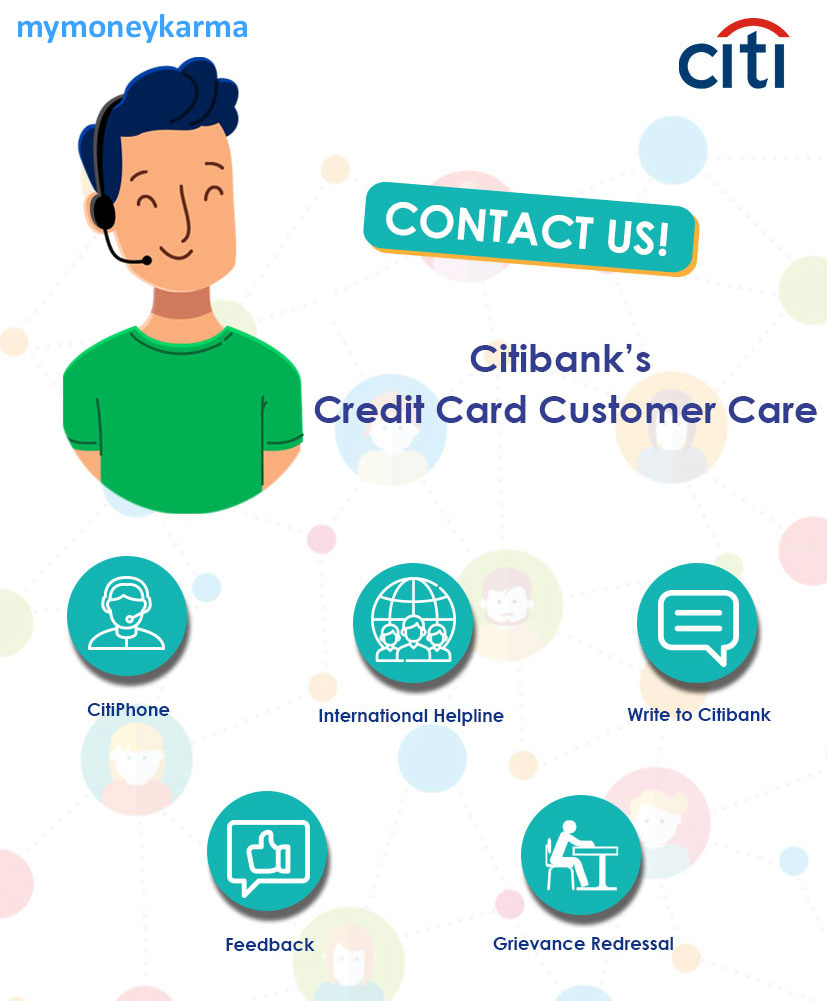 Citibank Customer Care
Citibank has general inquiry number as well as a specific credit card toll-free number for any inquiry. You can call on these helplines to ask about the outstanding on your card, to report the loss or theft of your card as well as to notify the bank about suspected fraud, or for changing your credit card PIN.
CitiPhone: Call 1860 210 2484 to reach Citibank's 24x7 helpline. Call +91 22 4955 2484 if you are calling from abroad.
International Helpline: Citibank has set up helpline numbers in various countries. Here is a list of useful numbers where you can seek assistance:
Write to Citibank: You can write to Citibank online using their website, or you can send a postal mail to them.
Feedback: Call up 1860 210 2484 and share your feedback with the customer care executive.
Grievance Redressal
You can follow this procedure for redressing your grievances.
Step 1:

Call the customer care and raise a complaint
Use the website to register your complaint

You will receive a complaint number or reference number in both of the processes mentioned above. Keep the number safe and handy till the issue is resolved.

Step 2:

If none of the above-mentioned methods succeed in solving your problem, you must try escalating the issue to the Head Customer Care by dialing +914428501242 between 10:00 AM and 6:00 PM, on Mondays to Saturdays except on bank holidays

You can also send an E-mail to [email protected] with a detailed description of the problem.

Step 3:

If the Head Customer Care is unable to give you a satisfactory solution, you may approach the Principal Nodal Officer by sending an email to [email protected] or by writing to the following address:

Principal Nodal Officer,
No. 2, Club House Road,
Chennai - 600 002.

Step 4:

In case your grievance is not redressed within 30 working days, you may choose to contact the Banking Ombudsman appointed by the Reserve Bank of India.