Indian Bank is a public sector banking company with its headquarters in Chennai. It was founded in 1907 and has been dedicatedly providing services like private banking, consumer banking, corporate banking, merchant banking, investment banking, mortgage loans, finance and insurance, savings schemes, credit cards, etc. The bank has spread across the country and has over 2500 branches.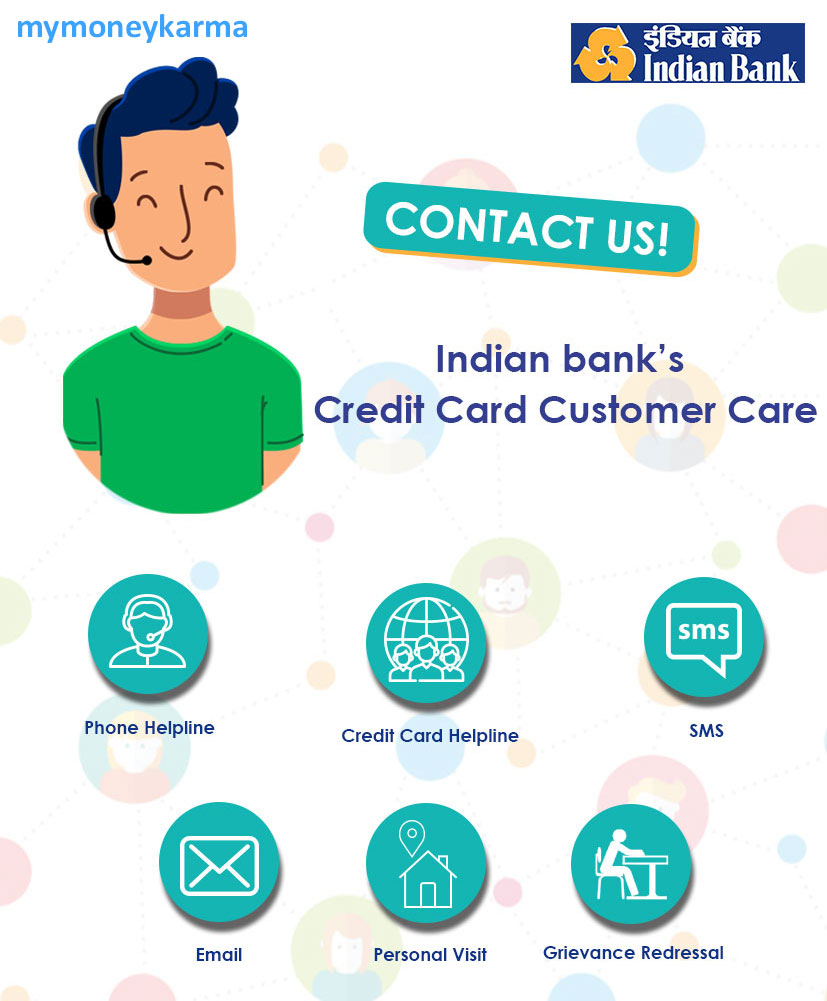 Indian Bank Customer Care
Phone helpline: Indian Bank's toll-free customer care number 1800 4250 0000 can be reached on Mondays through Saturdays, between 10.00 am to 5.00 pm. (except bank holidays). This customer care helpline number can assist you with queries about credit cards as well as general inquiries. You should call this number during all emergencies regarding your credit card.
Credit Card Helpline: Apart from the general toll-free helpline number, you can also call 044 - 28134364 or 044 - 28134370 for credit card assistance. Calls can be made to these numbers only during the previously mentioned working hours and are also chargeable. You can also try the toll-free number 1800 425 4422 for any ATM related issue.
SMS: For theft or loss of your credit card, type 'BLOCKCC' and send it as an SMS to 56767 from your registered mobile number. You will get a confirmation message as and when your card is blocked.
Email: Send all your credit card queries to [email protected] from your registered email id.
Personal Visit: If you wish to visit the bank to sort out your problem personally, you can go to this address:
Indian Bank Credit Card Centre
3rd Floor, Indian Bank Building,
66, RajajiSalai, Chennai 600 001
Grievance Redressal
For complaints regarding your credit card, you can approach the Grievance Redressal Officer at the following address:
Credit Card Centre
3rd Floor, Indian Bank Building, 66, RajajiSalai,
Chennai - 600 001

If your grievance is unresponded, or the solution provided is unsatisfactory, you can contact the Assistant General Manager at the Credit Card Centre to escalate the issue.

If the grievance or complaint is still unresolved after 30 days of initiation, contact the following person:
Chief Manager,
CO: Credit Card Centre
254-260, AvvaiShanmughamSalai, Royapettah,
Chennai - 600014
Mobile: 9444396056, Phone No - 044 28134341
Email: [email protected]

If none of the procedures mentioned above are futile, the concern must be taken to:
Asst General Manager (DBD)
Indian Bank
254-260, AvvaiShanmugamSalai, Royapettah
Chennai-600014
Phone No: 044 28134478
Email: [email protected]