Central Bank of India was founded in 1911, and it is based out of Mumbai. It is a public sector commercial bank. The bank has nearly 5000 branches spread across the country.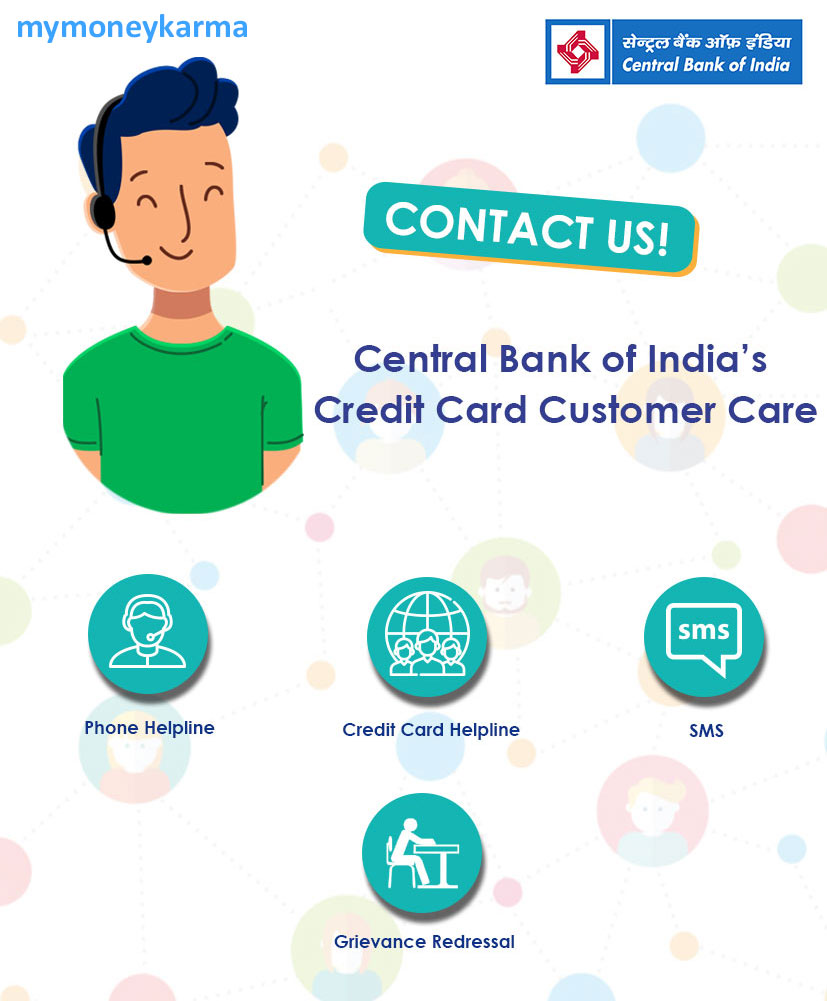 Central Bank of India Customer Care
Central Bank of India has a dedicated customer support helpline to help their customers resolve all doubts and queries.
Phone helpline: You can approach the general inquiry number of Central Bank of India to resolve your query related to Credit Card or for any other banking needs. The 24 x 7 toll-free number is 1800 200 1911.
Credit Card helpline: Dial 1800 222 368 for credit card specific helpline.
SMS: If you wish to block and hotlist your lost or stolen Central Bank of India credit card, type LOST <space> card number or LOST <space> Account number and send it as an SMS to +91 9967533228
Grievance Redressal
Central Bank of India's Assistant General Manager is designated to address customer complaints. Send an email to [email protected] with an accurate account of your complaint or grievance. You may approach him at the following address and seek help in redressing your grievances:
Asst.General Manager (OPR)
Central Bank of India,
Operations Department,
Central Bank Building, 2nd floor
M.G. Road, HutatmaChowk,
Fort, Mumbai 400 023
Central Bank of India also lets you lodge your complaint online. Once you file a complaint online, you will receive a Unique Identification Number (UIN). Keep it handy for future references. You can check and track the status of your complaint by using this UIN.