Let me tell you the story of Sam.
A 25-year-old IT professional, Sam was crazy about cars. His walls were hidden under posters of cool sports cars. Innumerable copies of Autocar, Overdrive, and TopGear cluttered his study table and bookshelf.
During his teenage years, Sam almost spooked out his neighbor by gaping hungrily at his brand new Mercedes. Sam had one dream since childhood - to buy a Porsche. Yes, it was too ambitious a dream.
Although the Porsche purchase didn't happen, Sam bought himself a Honda City within a year of getting a job. It was extremely irrational and a childish mistake. Well, an auto loan made this happen. Soon enough, Sam was struggling to make ends meet.
He was clearly not making enough money to afford his lavish lifestyle while repaying the hefty auto loan EMIs. After a brief stint of frustration, Sam pulled his socks up and decided to sell the car. However, the car was hypothecated in lieu of the loan, and it wasn't easy to sell the car off.
After days of thorough research, Sam discovered a way out of this mess - transferring his car loan to somebody else!
Are you, like Sam, financially crushed by an auto loan and want to get it off your hands?
Steps to Transfer a Car Loan
Transferring an auto loan wasn't allowed earlier, but there are two different ways to do it now. One way is to modify your existing lender - notify your lender that someone else will be purchasing your car and repaying the rest of the loan.
The other way is to do a balance transfer and seek a new lender who will pay off the remaining debt and issue a new loan to the new borrower. Let me tell you the various steps involved in transferring an auto loan to someone else.
Check Your Auto Loan Documents
Before you feel too elated by the prospect of unburdening yourself of this financial anxiety, read and re-read your auto loan agreement. The first thing that you need to make sure is that your lender allows a car loan transfer.
Reading a loan agreement can be quite a chore. Be patient! If your loan agreement papers say that transfer is not allowed, then you're barking up the wrong tree. Sorry!
If you're sure that the plan is actionable, seek the lender's help to get clarity on the loan transfer process.
Find A New Borrower
Since you have already decided to transfer your loan to someone else, I am assuming that you need to find a buyer. If you have already found one, you're in a win-win situation! If you are still struggling to find a new buyer/borrower, cheer up! A car dealer can find one for you.
Just approach some recognized and trustworthy second-hand car dealer, and they will find you an interested buyer from their long list of contacts.
Get Loan Transfer Approval
First things first - get the green signal from the lender. The new borrower must prove his creditworthiness in order to qualify for the car loan transfer. He/she should have a stable income and a clean track record of credit repayment with banks. The new borrower will now be responsible for repaying the loan.
So, isn't it obvious that the lender will conduct a thorough background check before deeming him/her fit for the loan and approving the loan transfer?
A single default in the prospective borrower's past can adversely affect his/her credibility and might compel the lender to disallow the transfer of your auto loan to the concerned person. If you have found someone with a stellar credit history, then you are in luck! You can approach your lender to initiate the formalities related to auto loan transfer.
The new borrower must submit a few necessary documents like proofs of identity, address and income. Additionally, a form requesting the transfer of the auto loan should also be submitted by the new borrower.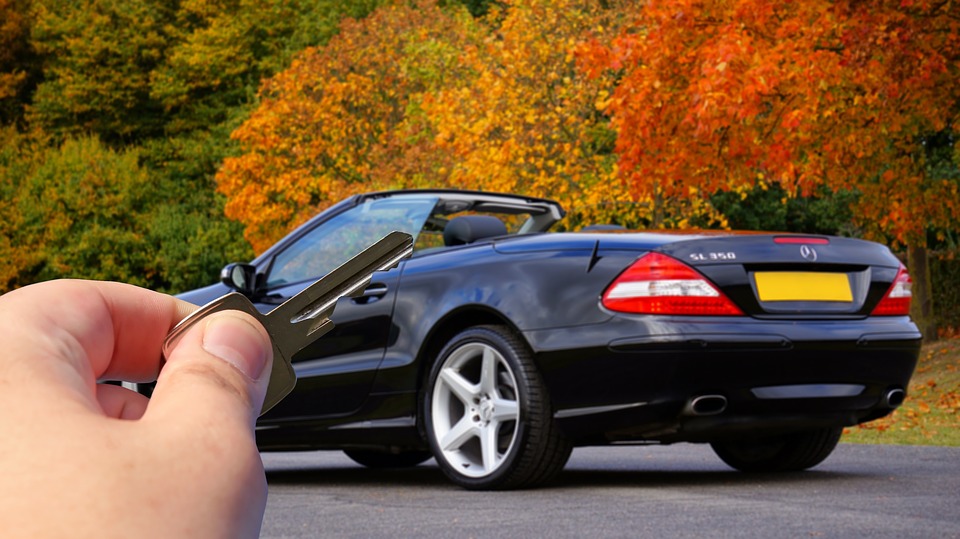 Change the Car Registration
When you are planning on selling your car, you need to change the car registration too. It is not just a fleeting formality but a necessary prerequisite to transferring the loan documents. You need to visit the nearest RTO (Regional Transport Office) for completing this formality.
Once you submit the required documents and pay the necessary charges to initiate the re-registration procedure, the RTO will take around 14 days to process the request.
Approach Your Insurer
When you sell your car, you wouldn't want to bear any further liabilities associated with the car. This involves your car insurance expenses too. Approach your current vehicle insurance company to check the terms and conditions for transferring your car to another individual. You must ensure that the new owner, who is taking over your loan, complies with the insurance requirements.
Submit all the necessary bank documents to the insurance company to let them make the necessary changes so that you are exempted from paying any additional premium.
Remember...
You should know that it'll be futile to visit the RTO or your vehicle insurer before the lender gives you a formal approval for your loan transfer request. Unless you furnish the necessary documents from the lender, neither the RTO nor the insurer will entertain your requests.
Once you get through all the above-mentioned procedures smoothly, you can go back to the lender, submit all the necessary documents and get the burdensome loan off your shoulder. However, brace yourself to pay a certain loan processing or loan transfer fee to the lender. The charge is mostly based on the tenure of the loan, and the amount that is left to be paid.
However, rest assured that spending a few bucks here can leave your bank balance at peace once the transfer is successful.
To Sum Up
Although the modern world has a solution to almost every problem, it isn't wise to get yourself into one. Sam got his problem sorted, sold off the car and restored his peace of mind. But what if his auto loan was not transferable? Tell me honestly - would you care to check this before taking a loan?
Therefore, be vigilant while taking out a loan - be thorough with the terms of the loan, check the car loan interest rate, use a car loan EMI calculator to know what kind of monthly expenses you're looking at and realistically consider your ability to repay it. When it comes to that, check your credit standing as well. After all, prevention is better than cure.
If not a car loan, you could also go for a presonal to finance your vehicle purchase. Need it? Apply right away through mymoneykarma.