Traveling is exciting. Many of us are passionate about exploring new places. However, touring foreign nations is quite different from discovering the nooks and corners of one's own country. Apart from the primary differences in language and culture, you need to be aware of the extremely confusing difference in currency.
Currency conversion doesn't just mean that you walk into a bank with your INRs and come out with Dollars or Pounds or Euros. You must have basic knowledge of the conversion rates, service charges, and other fees involved in the process. You should also be aware of the best places for exchanging currency at a decent rate.
Before you start packing for your overseas adventure, mymoneykarma would suggest that you search extensively for the best currency exchange rates available. Currency exchange can be a huge bother if you don't invest enough time to research your options. You would find numerous sources of currency exchange, but their rates might differ.
Exchanging Currency in India
First and foremost, you need to decide where to exchange currency. These services are provided by several financial institutions such as banks, credit card companies, airport kiosks and RBI authorized Money Changers or Foreign Exchange Houses. Their interest rates vary and the exchange rate changes within a fraction of a second.
If you are planning to visit multiple nations, you must get hold of currencies of all the countries in your itinerary. Here are the possible avenues that you could explore.
Banks

Many banks offer currency exchange to their customers. You could visit the nearest branch and get the job done, or you could order the services online or by phone. The bank might charge you a service fee over and above the currency conversion rates. The service fee might vary from bank to bank, but you can expect the best and the cheapest conversion rates from the banks.

Websites

Many websites sell foreign currency. You could visit those sites, browse through their available rates, select a favorable one, pay online and get it delivered. However, these services might be expensive and you might have to pay a bunch of fees for availing the facilities. You could buy foreign currency from bookmyforex; they have reasonable conversion rates, assure a quick delivery, and often offer attractive combo-deals with other merchant sites that can aid you on your foreign trip.

Airport kiosks or stores

Strolling into one of the forex kiosks at the airport, or a forex store on the street might be extremely convenient, but they'll hardly ever offer you a good deal. Their exchange rates are generally poor, and they charge you several fees. They could be your fallback option for moments of crisis, but if you entirely depend upon these places for currency exchange, you might end up paying a lot more than you ought to.
Exchanging Currency Abroad
Finding currency exchange facilities abroad isn't very difficult, but it'll most likely burn a hole in your pocket. You will find forex services in the arrival halls of all international airports, in various stores at the place of visit and even at the hotel where you stay. All these three will charge insanely high exchange rates.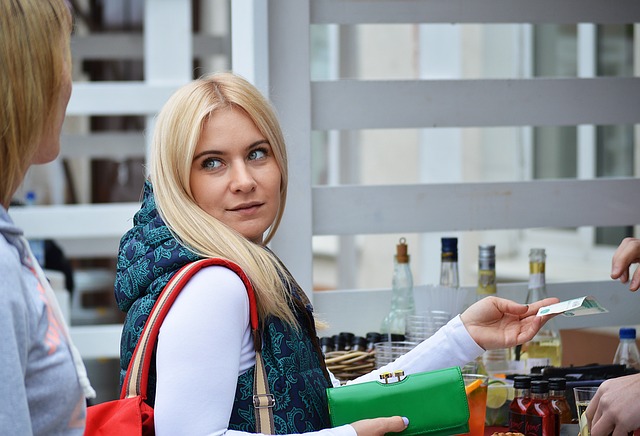 You will find the best deal at your bank's ATM. Most Indian banks have international branches. Visit their website to locate their ATM in your destination city or town. Some banks internationally work on a partnership basis with financial institutions in different countries. These are the places where you can find affordable and reasonable conversion rates. You can withdraw cash without fees or with low fees.
Try to withdraw larger amounts at a time else you will end up paying transaction charges for each separate withdrawal. You could also go to an out-of-network ATM, but that would be quite heavy on your pocket as you will not only be paying a foreign transaction fee, but you will also be paying a surcharge to your bank as well as to the ATM owner.
In case you have a forex card, you can reload currency on to it from your bank account by visiting their website.
Exchanging Currency After the Trip
You might have a handful of foreign currency left in your wallet after your trip. Get them converted back to your home currency. You can get the best conversion deal at your bank. However, all banks do not buy back all kinds of foreign currency. You must check with your bank before the trip.
Airports forex kiosks, currency exchange stores and money changers will buy back all currencies, but they won't give you the best rates. Forex websites also buy back currency. You can sell currency notes as well as leftover balance in your forex card. The exchange value offered by these websites might be a little less than the prevailing conversion rate, but it won't be a huge loss for you.
Plan your expenses strategically so that you do not bring a lot of foreign currency back to your homeland. If you aren't able to find a good exchange deal, you could make a philanthropic move by donating the money to UNICEF's Change for Good program. This program takes donations in all currencies and uses it to help children worldwide.
Tips for currency exchange
An overseas trip must be well-planned. Here are a few tips that could help you manage your money well during international travel.
Exchange in Advance

Don't postpone the currency exchange till the 11th hour. What is the point in hurrying at the last moment? Moreover, currency rates fluctuate all the time. If you have enough time in hand, you could observe the trend of fluctuation for some time and buy it when the rates are low.
Be patient and conduct a thorough research before exchanging the currency. You must give yourself enough time for research so that you are able to find the best and the cheapest option.

Avoid Airport Outlets

Airport forex kiosks offer the worst conversion rates. They generally charge a commission of around 10% to 15% apart from a high rate of exchange. You cannot possibly bargain and ask for a relaxed conversion rate. It would be an expensive proposition and you will lose a lot of money without cause.

Split up the Currency

When you plan for a trip, you would have an estimated expenditure. While plastic currency is safer, it's better to carry some cash for emergency and convenience. Split up your total planned budget in such a way that you have 30% of it in cash and the remaining 70% in forex travel cards or credit cards.

Compare Exchange Rates

Exchange rates fluctuate all the time. They also vary from vendor to vendor. Take rates from at least three vendors and compare them before reaching a decision. Many websites give you access to these authorized vendors and help you take a quick decision. You can even place an order through these websites and get the currency delivered to your preferred address within a day. Convenient, isn't it?

Say 'No' to Debit Cards

You might have an international debit card, but that doesn't mean you can use it freely when you travel abroad. An international debit card allows you to access your savings during overseas travel, but you better keep it as a backup option.
These cards carry currency in INR. If you swipe these cards somewhere outside India, the transaction will happen in the currency of the concerned country. You will have to pay a hefty currency conversion rate apart from foreign transaction fees. A forex travel card would be perfect as you can load it with local currency and avoid the additional unnecessary charges.

Travelers' Cheques are Outdated

Travelers' cheques used to be a convenient way to carry money in the past, but they are outdated and have been replaced by forex travel cards. Many banks might not accept travelers' cheques or even if they do, they will charge a high commission for en-cashing them.

Always Carry Spare Cards

It is safe to have multiple modes of transaction when you are in a foreign country. You might run into a crisis and you could lose your wallet or even get robbed; a particular card might not work due to some technical glitch. Nobody would like to get stuck in an alien land without money. You should always carry an extra card for such emergencies.

Beware of Fraud

In this era of rampant fraud and counterfeit, you need to be very cautious when you exchange currency. Go to a vendor who has been authorized by the RBI for exchanging money. Get a receipt for the transaction and retain it carefully.
Safe and convenient ways of carrying foreign currency
The best, safest and most convenient way of managing money abroad is through plastic currency. However, you need to find out first whether the destination country is plastic-friendly.
I had once been to a tourist destination in Thailand, where I got stuck as they hardly accepted cards. Even the immigration fee at the airport had to be paid in cash.
Equip yourself with adequate information before you set forth. If cards are widely accepted at your destination, here are the two best options for you.
Forex Travel Cards

Prepaid forex travel cards are the safest ones these days. They are better and cheaper in terms of conversion rate, fees and charges. Forex cards are very convenient for overseas travelers. These cards are easy to get and generally have better exchange rates which do not fluctuate once the money is loaded on to the card.
ou can load multiple currencies into them in case you are traveling to more than one country. You needn't pay additional conversion charges when you swipe these for shopping. You might have to pay a nominal charge for withdrawing cash. There isn't any available credit in these cards, and this means that you cannot overspend.
However, since you cannot take credit, you might get stuck if you run out of money.

Travel Credit Cards

Travel credit cards are specially designed to support you while you travel. Just make sure that you have the right card to suit your purpose. Find out if the credit card works in the destination nation and ensure that the exchange rates are reasonable.
Most of these travel rewards cards offer bonus points for booking flights and hotels. Many of these cards have tie-ups with hotels and you can avail a discount while booking. Apart from that, the more you spend, the more reward points you earn - you can reap their benefits by redeeming them later.
To Sum Up
As an overseas traveler, you should understand the importance of exchange rate and how beneficial it can be if you act with strong wits and smartness.
Plan well. Take time and educate yourself on all possible options before selecting the suitable method of currency exchange.