Savings are an important part of everyone's earning. To get the most out of the sum of money that you're receiving in the form of income, you need to start saving-up for unanticipated expenditures. No matter where your bank balance stands as of now, it is important to open a high-yielding savings account to get the most out of your salary. Let's discuss ways in which the practice of saving can become easier for you.
Earn Larger Interest by Changing Your Bank Account
Spare a few hours of your day to research about the interest rate provided by various banks on savings accounts. Filter out the high-yielding savings accounts and choose the bank which is most convenient for you. Learn how to apply for the credit card that is tailor-made for you.
Stop Feeding the Hoarder in You
We all have a pile of stuff we cannot get rid of, no matter how hard we try. So if hoarding or collecting things is your hobby, then you're probably not a great saver. Sell-out all the things in your house which you don't need each year which could act as additional savings for you.
Make Use of Rewards on Your Credit Card
Credit cards offer a wide range of rewards and gifts in the form of reward programs. Instead of waiting for end-of-season-sale to buy the things that you need or to dine at your favorite restaurant, you could make use of your credit card to get exciting discounts and offers.
Many banks tie up with the retail giants, restaurants and other service providers to offer maximum value per transaction to their customers. A little research at the customer's end regarding the discounts and offers available in the market depending on the reward-system of the bank could help you in saving up a lot of money.
Listing Before Shopping
More often than not, we end up buying things that we don't need. Regret and guilt are the emotions that follow impulse-shopping. To avoid the hangover from bad shopping, you can make a list of things that you need before you leave for shopping. This is a simple yet effective way to avoid the unnecessary expenditure that is incurred from unorganized shopping
Use that App!
Mobile applications are the future of building a good business. Every sector, be it business or education, is driven by the quality of mobile application developed by the company. Whenever it's possible, instead of visiting the physical shop, use the mobile app to make purchases to avail higher discounts and special rewards. Use them for money management as well!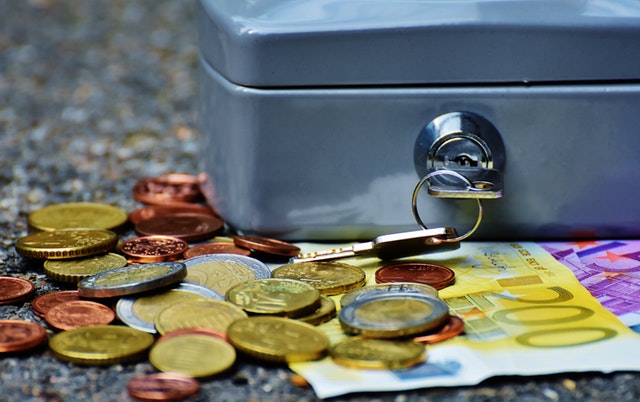 Bring Back the Lost Art of repairing
A decade ago, repair shops could easily be spotted in the markets of bustling cities. In the recent years, there has surely been a radical shift in the pattern of consumption of people worldwide. The throw-away culture is predominant because people hardly make an effort to repair/mend anything that is broken.
So, instead of replacing that torn dress, use the machine to sew-up the tattered parts. Repairing old things could not only save you the extra amount that you spend on buying something new, but it also promotes sustainable development.
Bulk-Buy to Save More
Buying commodities in bulk could help you in saving up money in two ways - you'll be taxed more on an aggregate if you make multiple runs to the shops and you can avail exciting discounts on the same purchase since the bill shoots up when you're bulk-buying.
Use Piggy Banks
You're never too old for piggy banks! Remember how you used to love putting coins and change in that coin jar with so much dedication? Yes, that as an efficient way of saving-up petty change. Everyone comes home with coins and other petty change. Put it in the coin jar and you'll be surprised how much you can save by the end of the month!
Make Use of Public Transportation
With a litre of petrol costing about 73% of the average income of an Indian, our country ranks very low in terms of fuel-affordability. Switching to public transportation or pooling vehicles with your co-workers is a great way to save those extra bucks from your salary.
To Sum Up
Money saving is often considered to be a gigantic burden on shoulders of the working population. However, simple, painless techniques that are targeted at managing daily expenditure could help you in saving that extra money which could be used for other purposes.
Financially sound decisions which are sustainable, like taking a bus instead of private vehicles for commuting, could make a large difference in managing your finances. Diverting your resources towards sustainable alternatives saves your money and the environment at the same time.
Proper budgeting, avoiding impulsive-buying and using credit cards wisely can also muster more money into your wallet at the end of the month.