Convenient, Low Interest Personal Loans
Skip a trip to the bank. Apply online and get approved in 4 hours.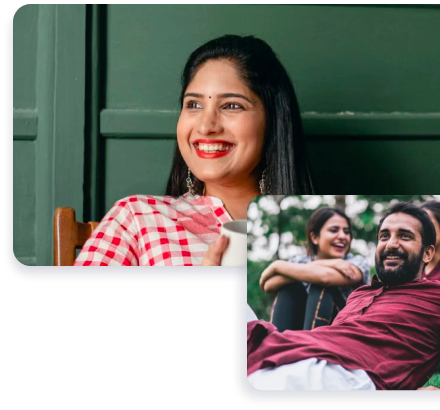 We Partner with 50+ of India's Most Trusted Lenders






---
---
How It Works

Fill Out Application
Answer details about yourself. We'll match you with the best lender and rate for your eligibility.

Review Best Offer
Review your loan offer. Our loan specialists will help you finalize and submit your application for lender approval.
Lender Approves Loan
The lender reviews your application and disburses your money. Approvals happen in 4 hours.
Our Customers Love Us

Ashutosh Gupta
Mumbai, ₹5 Lakh Personal Loan
"I thank mymoneykarma a lot, and I would suggest that my family and friends as well to get their loan through mymoneykarma."

Hashmi Veranya
Dhrol, ₹2.25 Lakh Personal Loan
"I applied at a number of banks, but did not get a good response from anywhere. ...I would not have been able to get a loan was it not for mymoneykarma"
About Our Loans
Best Approval Rates
Don't waste time with rejection. Our dedicated loan specialists find you the best loan terms and check your application to ensure your loan is approved.
Low Interest Rates
Get low interest rates, starting at 10.5% from over 50 trusted lenders.
Funds in 4 hours
Our streamlined application ensures speedy lender approval. The process is 100% online with lenders approving your loan in 4 hours.
Get Your Personal Loan
Skip a trip to the bank. Apply online and get approved in 4 hours.
Apply Now
Rates starting at 10.5%