What is that one thing that holds you back from setting sail and exploring the world?
Money, right?
Since you have decided to read this article, we're going to go ahead and assume that you are planning a vacation and hunting for ways to cut down the costs. A trip can burn a big hole in your wallet if you don't plan it wisely. You need to know where you can reduce your expenses.
Inexpensive travel is not just about cutting costs - you should also be able to get the most out of what you spend. Financial experts of mymoneykarma are also passionate travelers, and they are here to help you plan a budget trip.
Transportation
Transportation costs can drain your budget. At the same time, a well-planned trip can reduce these costs. You could choose to take a luxury flight or a fly with a budget airline to reach your dream destination. The choice will make a huge difference.
The ideal way would be to draw up a budget at the planning stage. You could use one of the vacation calculators abundantly available online, or you could just do it on a notebook in the typical archaic way. This budget will help you understand how much you can afford to spend on travel.
You could consider a cheaper flight with a budget airline. If you have flexible travel dates, select the dates by the cheapest airfare. Alternatively, you could consider taking a train if you have enough time for a railway journey.
You can further bring down your transport costs by using public conveyance instead of cabs. You could also reduce sight-seeing transportation costs by renting a self-drive car - Zoomcar, Avis and Revv are a few popular companies that you can consider if you are traveling within India.
Itinerary
If you do not have a tightly packed and scheduled itinerary, you should try to be a little flexible on various aspects of travel.
You could consider changing your travel dates to save some money on your flight tickets. You could be open to taking a flight that has a stop or a long layover to get cheaper tickets. You could avoid buying onboard meals by carrying some food and water. You can save some money on seat selection too by being a little flexible.
These small savings can add up to make a huge difference.
Hotel tariffs and flight fares are usually cheaper during the off-season, as there would be more availability. Traveling during the off-season can be very comfortable too as the destination will not be thronged by large crowds.
Travel slowly instead of racing from one place to another, or hopping through many countries in less time. Visiting too many places will definitely increase your travel costs; it would be too hectic and you might not get to enjoy a place to your heart's content. Slow down. Cherish the places you visit and get to discover the region well.
Lodging
You can easily find a cheap hotel if you spare some time and search efficiently. Read up travel reviews before making your bookings. Some credit cards offer good hotel deals; check with your card issuer for the facilities available.
You can avail cheap and affordable combo deals if you book your flight and hotel through merchants like MakeMyTrip, Goibibo, Cleartrip, Yatra, etc.
You can look for cheap hotel deals on websites like Agoda and Booking.com. Simultaneously, you can contact the hotels directly to negotiate for a lower price. The hotels in the prime locations might be costly; in that case, you could opt for affordable accommodations in the outskirts.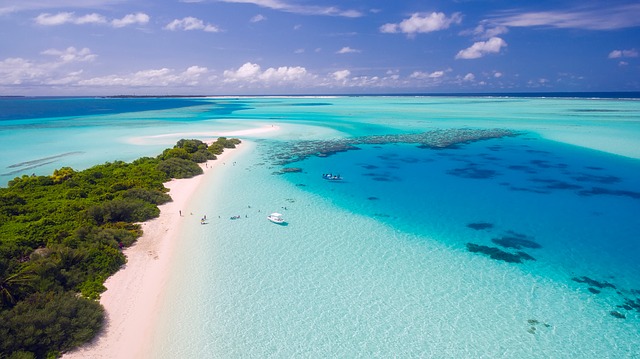 Airbnb is another popular and reasonable option for accommodation in the Western countries, which is gradually gaining popularity in India. Airbnb can not only give you cheap accommodation but can also introduce you to a local resident, who can guide you with tips on cheap food and travel options in the area. Homestay facilities are also in vogue these days - do give it a try.
Food
Travelers often fail to estimate the costs of meals and snacks. Eating and experimenting with cuisines serve as a motivation for most travelers, and if you are a glutton like me, you better figure out when and where you should splurge. Your expenses will vary from day to day, but you can easily adjust and strike a balance in your budget to avoid overspending.
Carry some home food when you start your journey to avoid buying the exorbitantly priced meals on flights. If you're on a road trip, packed food can save you money as well as time. Upon reaching the destination, take a look at your itinerary and fix up a meal plan in your mind.
Some hotels might provide complimentary breakfast. Stuff your tummies with the free breakfast so that you can have a light lunch and save some bucks. Wait for dinner to splurge. Try out the local cuisine - it will be undoubtedly cheaper than other food. Avoid lavish restaurants and seek out local food joints that serve authentic and cheap food. Travel reviews and local guides can help you identify these places.
Look for accommodation that has an attached kitchen or at least provides a refrigerator and a microwave. Although you might not appreciate the idea of cooking while you are on vacation, you could save a few bucks by doing so. Room service is known to be a pricey affair.
You could at least make your own tea or coffee or even cook some instant noodles for breakfast and snacks so that you can splurge on a fancy dinner. A refrigerator and a microwave can also help you store the leftovers and reheat them for munching later. It sounds difficult, but it really helps when you are on a tight budget.
Miscellaneous
Apart from transport, food and lodging, there are a lot of other expenses that might weigh you down during travel.
Currency exchange: If you are traveling abroad, you must find out your options for currency exchange. If the country concerned is open to card transactions, you could try a forex card. Many banks offer forex cards - credit or debit cards that do not charge foreign transaction fees.
Alternatively, you could research your currency exchange options and get the conversion done at the cheapest rate available. These services are provided by several financial institutions such as banks, credit card companies, airport kiosks and RBI authorized Money Changers or Foreign Exchange Houses. Their interest rates vary and the exchange rate changes within a fraction of a second.
Banks might charge you a service fee over and above the currency conversion rates, but they generally give the best deal. Airport kiosks and money changers charge exorbitant fees. Alternatively, you could consider searching for the best and cheapest offer on websites like bookmyforex that sell foreign currency.
Phone connection: When you are out of your comfort zone, a phone can be your best friend in navigating, booking, communicating, etc.. However, roaming charges can be outrageous, especially if you are traveling abroad. Consider getting a local SIM card or a prepaid phone, which will be quite economical.
Shopping: Collecting souvenirs is an exciting part of a trip, but do not go on a shopping spree. Research thoroughly to get a rough idea of what you should buy and from where. Set a budget for shopping and strictly go by it.
To Sum Up
Proper planning, research and a flexible attitude can help you travel at a low cost. Budget trips are known to be thrilling experiences in which you can enjoy the true essence of the destination. Follow these smart tips to create happy vacation memories.
Need a loan to get going on your dream trip? Apply for one with us right away!