Financial Advice for First-time Parents
Parenthood changes life for the better, but it is also accompanied by a whole new world of responsibilities and financial considerations. While some parenting preparations are best learned on the job (well, no amount of didactic tutorial can teach you to perfect the art of effortlessly changing a messy diaper), quite a few other requires lengthy planning and attention. Multitudinous new dimensions of expenses await you along with the joys of being first-time parents.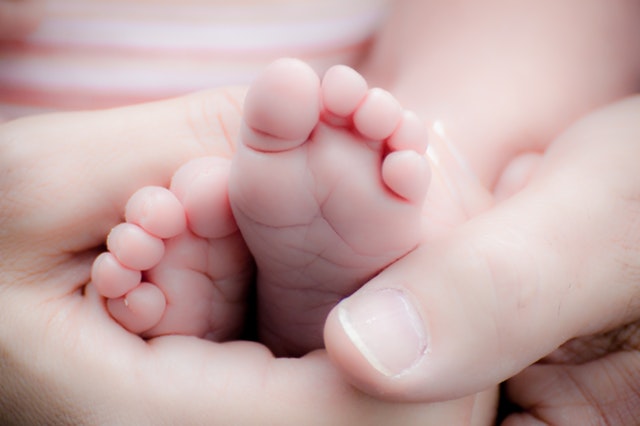 You need to meticulously plan for prenatal care, post-natal responsibilities and so on. The list is endless. If you have a baby on board, it's high time that you refresh your financial strategies and prepare a cozy nest for your precious little asset so that you can cherish these happy memories forever. Here are a few great tips from mymoneykarma's expert parents to help you provide a financial cushion for your baby to sleep peacefully upon.
Before…
Before your baby is born, you could prepare yourself financially by considering the following obligations:
Anticipate the Costs

A baby is expensive, whether you are medically insured or not. The pre-delivery medical tests are notoriously expensive these days, not to mention the whopping charges of hospitalization. The combined expense of the two can reach up to 3 lakhs if you choose a private clinic or hospital for delivery. To make it even worse, most medical insurances in India offer poor maternity benefits and do not cover quite a few of these expensive tests. It is best to consult your insurance company and seek clarity on their terms. Look for affordable maternity clinics. Expenses will multiply when the baby arrives – the post-natal care for a newborn as well as a new-mom is extremely important and expensive. It's imperative that you anticipate all of these costs and reach an estimate.

Draft Your Budget

Once you have familiarized yourself to the immediate costs to be incurred in the next one year, it is time for you to plan a budget. Set financial goals according to your priority. Understand how much you need to save each month and how your finances will be impacted. Set limitations accordingly. New parents are often found to become too profligate and shower their little one with lavish gifts and toys. Learn to differentiate between necessities and luxuries even before the baby arrives. When you have clearly comprehended the costs involved and formulated a pragmatic budget plan, you should focus on strictly adhering to the budget to assure that nothing goes amiss.

Select a Pediatrician

An infant needs constant medical attention. Being amateur parents, you will be quite inept at parenting and might need to make frequent visits to a pediatrician. Every parent is highly protective of their child and would want an extremely trusted doctor when it comes to the little one's health. Hence, find out a pediatrician beforehand. Get recommendations from friends and family, call the local clinics and talk to the available doctors to pick out a physician whom you can comfortably trust your baby's health with. Try to look for a pediatrician within your insurance network.
After…
After the apple of your eye arrives, you need to work on the following to ensure him or her a financial security:
Update Your Health Insurance

Your medical insurance might cover the expenses of prenatal tests and delivery charges, but it won't automatically include your baby to your insurance plan. A little baby lacks immunity and is medically vulnerable. Not only should you take good care of the baby's health but also get medical insurance for the baby within his or her first month. New moms are considerably weakened after pregnancy and need extensive medical attention. Visits to the doctor would become a frequent affair along with the ever-increasing medical bills. Upgrading your medical insurance policy and increasing the coverage amount could be a great idea. You might consider re-evaluating the health benefits provided by the insurance and switch to a better and more economically viable plan.

Get a Life Insurance

Most of us are self-sufficient and financially independent these days. A couple without a kid might not bother about life insurance. However, a child changes this equation. You must consider the worst – what if something happens to one parent out of the blue? How would you manage the expenses on a single income, especially when you are accustomed to more? You need to figure out a financially secure way to continue caring for your child if such emergencies arise. Both parents should look for life insurance policies for at least 20 years which can provide financial scaffolding until your child becomes an adult.

Update Your Beneficiaries

Now that you have a new member in the family, it might be time to reconsider the beneficiaries in your documents. You can generally name beneficiaries on your provident fund, insurances and investments. Find out how to add the name of your child as a nominee or beneficiary to all your financial accounts and property documents. This might sound irrelevant and unimportant, but it's a great way to secure your child's future in case of a crisis.

Save

Let me re-quote myself: kids are expensive. You initially need to worry about the costs of diapers and baby food, but eventually, your child would want to join a cricket coaching and then ask for a laptop. Being the doting parents that you are, you will want to make sure that you fulfill all your kid's wishes and give everything to your beloved child. The cost of raising a child is high, my friend. You need to gear up and focus on your savings.

Your contribution towards your emergency fund must increase to secure yourself as well as your child. Moreover, little ones are often careless and prone to accidents. You never know when you might find yourself amidst an exigency. Build your emergency fund in such a way that you have at least six months of living expenses covered.

Then there are the long-term goals of saving for your kid's college fund. While you are busy changing your child's diapers, college might look like a distant dream. However, time will fly at the speed of light and you must be well-prepared. College fees are exorbitant and also on a constant rise. Start saving for it.
And Thereafter…
Once you have sorted out these broader financial concerns, it's time for you to channelize your attention towards managing lifestyle expenses. Young parents often fail to keep a grip on their wallets and shower their little one with a lot of unnecessary things. It's time for you to learn some smart parental financial techniques.
The 24 Hour Rule

When you have a little child, first and foremost you are heavily sleep deprived, and at the same time, you are oozing with bouts of tender affection. When you browse online merchant sites in such a condition, it's natural for you to lose your rationale and go on an impulsive shopping spree for your cute little bundle of joy. You might end up spending ₹1000 on a cute fluffy little jumpsuit that your baby will outgrow in less than a month. Well, put the product in your cart and stop there. Don't be restive and purchase it immediately. Set a rule to allow yourself 24 hours to contemplate on it each time you are about to purchase something. You will gain some clarity within those 24 hours. If the purchase still makes sense, then definitely go for it; else just remove it from your cart and save the money.

Avail Discounts

Take the biggest advantage of offseason sales and discount bonanzas. If you find a beautiful outfit that will most likely fit your child when he or she is a few months older at a whopping 80% discount, grab it right away! What if you have a wedding to attend a few months later? The discounted outfit can be put to apt use. It will save your wallet the burden of buying a new dress at full price right before the occasion.

Make a Capsule Wardrobe

The market is full of the cutest of all outfits for little ones. You might be tempted to buy them to keep colorful childhood memories of your baby. However, the little ones grow up too soon and outgrow most of their clothes. Moreover, most baby-clothes get stained and torn very easily. A great idea would be to create a capsule wardrobe where you buy basic clothes of interchangeable patterns and colors. When the pink striped shirt and the blue checkered bottom get spoiled, you need not ditch the entire set. You can mix-and-match the pink set's bottom with the blue one's top to make a cute capsule-like combination and still post some trendy baby photos on Instagram.

Shop for Re-sold Items

If you are struggling to make ends meet and raising your baby on a tight budget, you might want to check out olx, craigslist and quikr for less expensive secondhand items. A hardly used perambulator or stroller, a crib, an expensive toy or an extra cupboard to store your kid's clothes – you will find most of these items on re-sale for a much lower price. However, don't purchase any safety-related item secondhand. If you aren't comfortable with the idea of giving things to your baby that has been used by strangers, look for handed-down items within your family. Your cousin's son's old clothes might be a great fit for your toddler – why should you waste money on a similar one if you can get it for free?

Economize the Birthday Parties

Think of your own birthday parties. Were there themed cakes or expensive return gifts or magicians to entertain the guests? I guess not. Well, modern parents tend to turn their kid's party into a grand affair, so much so that they care more about the pomp-and-show than their toddler's necessities. Your little kiddo doesn't need a taste of such an extravaganza. In fact, they must learn to be humble and appreciate simpler things in life. Celebrate birthdays but keep the expenses in check. Landmark birthdays like the 5th and the 10th ones call for a grand celebration, but the other ones can be restricted to smaller family gatherings.

Learn from Other Parents

The best tips come from those who have gone through the same experience. Talk to people whose children are a little older than yours. They might have some useful advice on saving money.
To Sum Up
The addition of a little one to your family comes with a long list of new responsibilities – you can't do all of them at once, and you can't excel at parenthood right away. People learn from their mistakes; you too will eventually learn to strike the perfect balance between maximizing your savings and managing all your expenses. Be patient and learn to prioritize. The important items on your financial to-do list need your rapt attention. Tackle those bigger financial obligations first – the rest will slowly fall into places. It might take 18 years to raise your baby into a young adult, but you will blink to find that he or she has grown up.