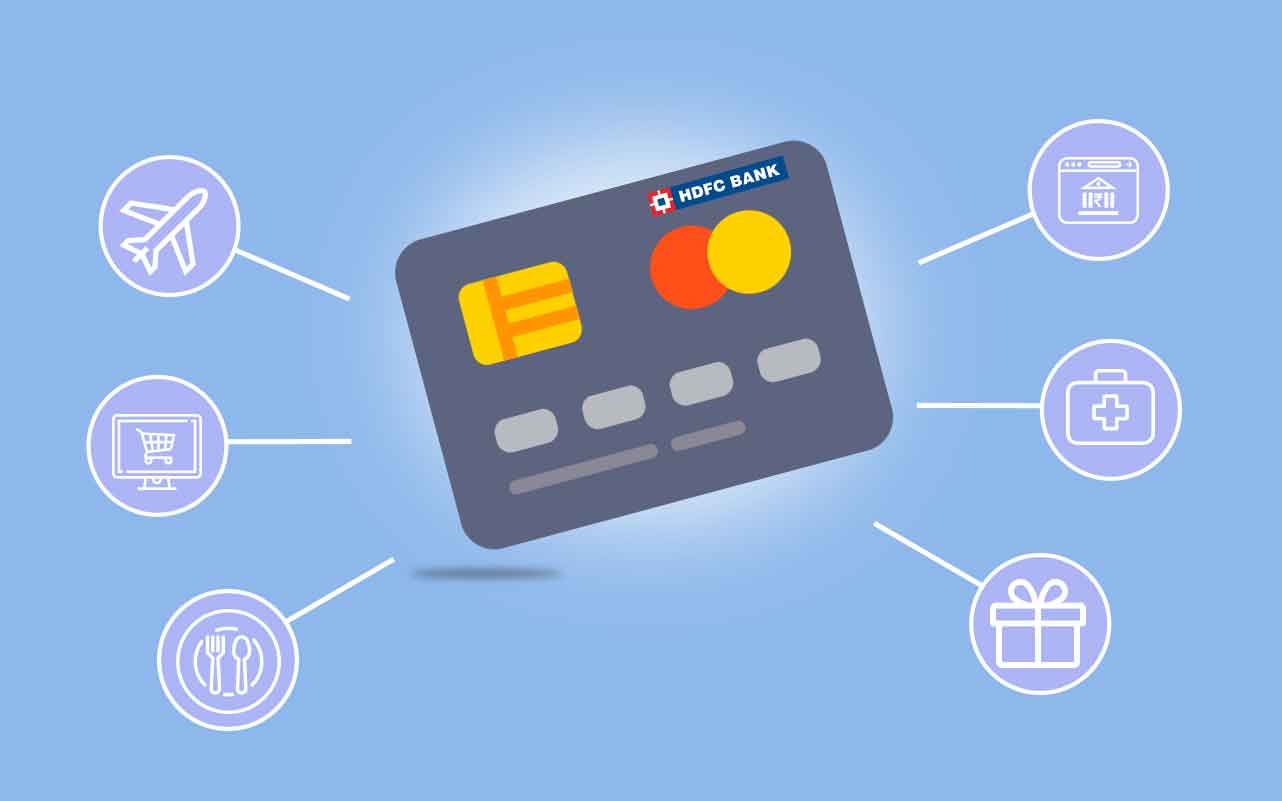 Owning a credit card helps the card holder in booking flight tickets, while travelling, buying durable consumer goods and of course the impulsive shoppers!
HDFC bank provides a host of credit cards for the users to choose from. Some of the popular credit cards provided by HDFC bank are "HDFC moneyback card, HDFC platinum times cards, HDFC regalia card, HDFC titanium times card and HDFC titanium edge credit" card so that you can choose the credit scheme that suits your lifestyle. The growing need for credit in the Indian market has helped in popularising the HDFC credit card netbanking service which is convenient and easy way to acquire credit. The HDFC Bank credit card account can be accessed using Netbanking. You can access your credit card account using HDFC credit card login facility.
HDFC Credit Card login using Netbanking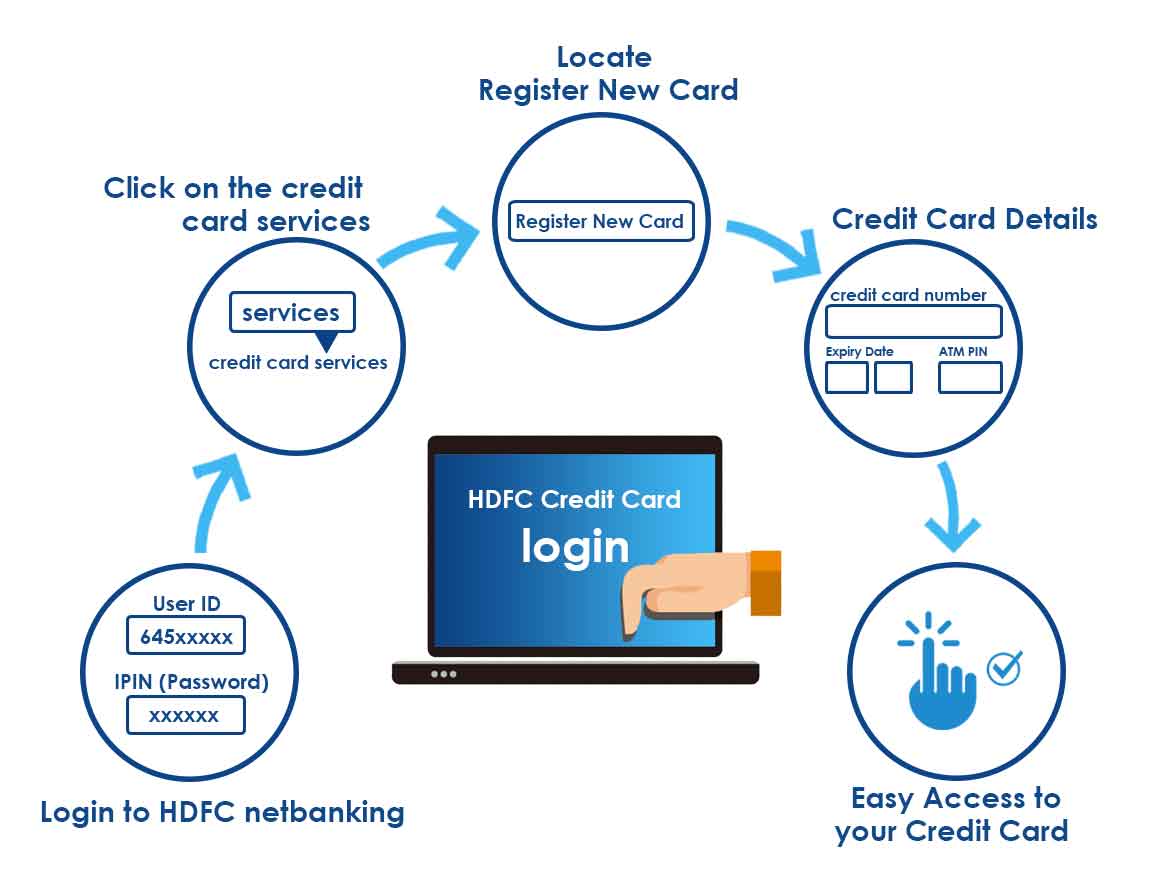 In order to avail the benefits of HDFC credit services online, you need to first register to HDFC netbanking. A pre-existing customer can easily use their customer ID and IPIN to login to their account and register for a new credit card on the 'credit card services' tab.
Described below are the steps to HDFC credit card login
Login to HDFC netbanking using your credentials

Click on the credit card services tab once you've logged into your profile

Locate 'Register New Card' on the left side of the webpage and click

Enter your credit card number, expiry date and credit card ATM PIN and then submit

Enjoy easy access to your credit card account
For customers who do not have a netbanking account need to register to HDFC netbanking services to avail the benefits of HDFC credit card netbanking.
For customers who already own a valid HDFC credit card but not a HDFC bank account holder, need to create their login ID and password by following the link on HDFC webpage.
Benefits of HDFC credit card netbanking services
Hassle-free registration process- As discussed earlier, if you own a netbanking account, it's quite simple to generate a credit services account. Once you have access to your netbanking account, you can go to the credit services section and create an credit services account

Generate credit card Green PIN to change your ATM PIN- Green PIN is the OTP generated on the customer's registered mobile number, which can be used to change your HDFC ATM PIN. You can generate your credit card green PIN by using your HDFC netbanking account.

Generate account summary and statement at one place- The HDFC credit account can be used to generate your credit card transaction details and accounts summary. With a HDFC credit card account, you can never lose track of your spending!

Experience a higher level of security- HDFC netbanking is known for its secure online banking experience. Your credentials and account information remain safe and secure with HDFC credit card Netbanking.

Pay your HDFC credit card bills using AutoPay- Your credit card bills can be paid without any hassle using HDFC credit card online services. Follow these steps to make online payment for your credit card bills-

Redeem your HDFC credit card reward points- For every purchase you make using your HDFC credit card, you're eligible to earn reward points. Using HDFC netbanking you can redeem all your reward points at one go! You can redeem all your reward points online by following these three simple steps-

You can also redeem your reward points offline by following these easy steps-

However, you need to accumulate a minimum of 500 points to redeem your reward points in MyRewards Redemption program.

Know your loan details and apply for loans and other EMI facilities via HDFC credit card login through netbanking

You can always de-register your credit card using credit card online services

Get your credit card statement over email

Since creating a credit card account online reduces hefty paperwork and ultimately, the operational costs for bank, its eco-friendly in nature. By creating an HDFC credit card account, you're saving the environment too!

Raise requests using credit card netbanking facility- You can raise a number of requests by logging in to HDFC credit card netbanking account-
Frequently Asked Questions